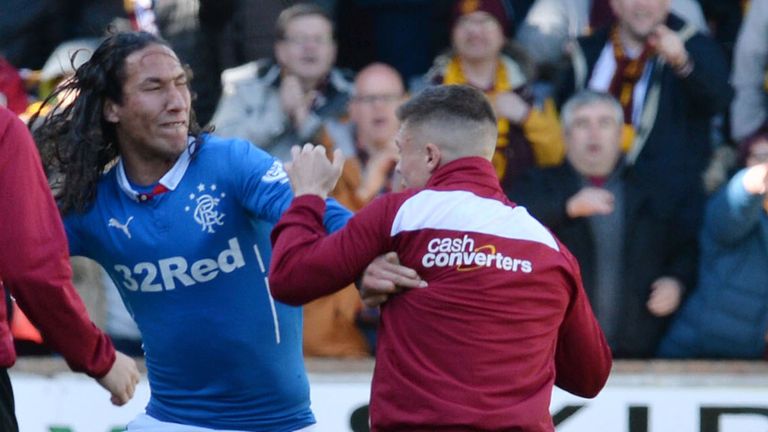 Former Rangers defender Bilel Mohsni has signed a two-year deal with French side Angers after leaving Ibrox in disgrace at the end of last season.
The Tunisian international's time with the Scottish club ended acrimoniously after he was sent off at the end of a 3-0 Premiership play-off final defeat to Motherwell on May 31.
Mohsni sparked an on-pitch brawl when he kicked and punched striker Lee Erwin – who is now at Leeds - and was consequently given a seven-match ban by an SFA disciplinary tribunal.
While he acknowledged he was in the wrong, the former Southend player claimed he could walk away from football because his punishment was greater than he felt it should have been.
He also attacked then Rangers manager Stuart McCall for not supporting him in the aftermath of the incident at Fir Park.
It is unknown if the French Football Federation will uphold Mohsni's suspension or whether they will allow the 28-year-old to play immediately.
Although many national associations honour disciplinary punishments issued in other countries, there is no obligation to adhere to them.
Angers will play in Ligue 1 this season after they were promoted last term following a third-place finish in the second tier.