Aberdeen's Derek McInnes has promised Gary Mackay-Steven his support after the summer signing had to be rescued from a river in Glasgow.
The 26-year-old was pulled from the River Kelvin by rescue services and treated for hypothermia following a night out last month.
McInnes told the club website that he had no problem with players having a night out, but said it had to be within reason.
"I've spoken to Gary and it was totally out of character for him," the Dons boss said. "I think it's a reminder of the spotlight the players are under, a reminder of the restraint and discipline that's required.
"It's bizarre circumstances but we're here to support Gary. However, it's also a reminder to him and everybody else of the responsibilities to make sure there is discipline at all times.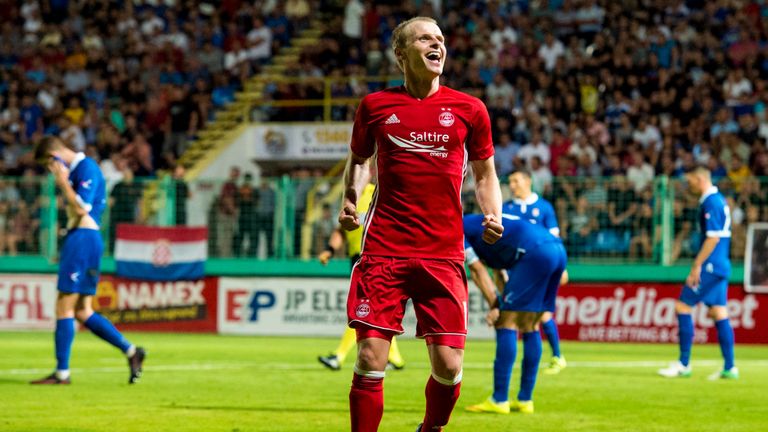 "By all means have a drink - but you have to make sure you are in control of the situation.
"But there's no place for a footballer to be as drunk as he was and the consequences of what happened."
The former Dundee United winger, who moved to Pittodrie from Celtic in July, is back in training and is contention for the trip to Hearts on Saturday.
McInnes added: "It could have been far more problematic for him but thankfully he is back with us. He is embarrassed as you would expect and feels he has let people down but we are here to support him.
"He's a good lad with so much to offer. It's all about learning as nobody is perfect."