Jason Brown interview: Former Wales goalkeeper working in Thailand via Arsenal
Jason Brown is coaching in Thailand after finding opportunities limited following his departure from Arsenal last year
Last Updated: 06/09/18 9:18am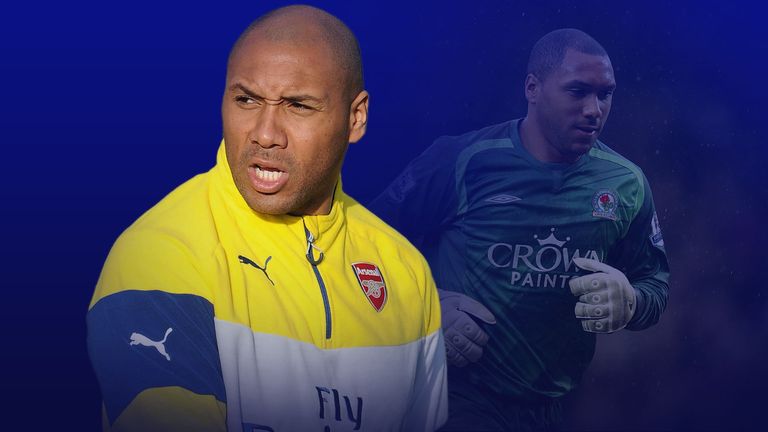 Former Wales international Jason Brown tells Sky Sports how he came to work in Thailand via Arsenal, Vietnam and Bangladesh, how coaching has helped him deal with depression, and why more needs to be done to help black, Asian or ethnic minority coaches in Britain...
Jason Brown is enjoying life in Thailand. Air Force United were already facing relegation from the Thai top tier when the former goalkeeper took the reins in June, but results have improved under his watch and, having signed a two-and-a-half year contract as their head coach, he is excited about what the future holds.
"It's an amazing part of the world, a great learning experience, and I'm enjoying working with good people," he tells Sky Sports. "We're not in a good position in the league, but we've got a long-term vision for the club and I'm certain there are going to be some really good times ahead."
Brown was working as the club's goalkeeping coach when he was asked to step up following the departure of the previous manager. "The CEO then asked me to give a presentation to the board on how I would take the club forward, and that was that," he says. "Management has always been my goal, so this opportunity was too good to turn down."
Brown is happy now but his journey this far has not been without obstacles. The 36-year-old played for Blackburn in the Premier League and represented Wales internationally, but he cut his playing career short in 2015 after being diagnosed with depression following the death of his father. "I felt like something went inside of me when he passed," he says.
Brown endured some difficult moments as he adjusted to life after playing, but a move into coaching gave him a new focus. He had already started working on his badges, taking part-time goalkeeper coaching roles at Leyton Orient, Millwall and the Welsh FA, and soon after that he landed a full-time position at Arsenal, where he split his time between the Ladies team and the academy.
"It came about because Arsene Wenger asked to meet me," says Brown. "I was just going to join as the Ladies goalkeeping coach, but we had a 45-minute conversation and two hours later he offered me another job in their academy, working with the U23s all the way down the age groups."
Brown describes his time at Arsenal as an "amazing experience"- not least because it gave him the opportunity to work with Thierry Henry, who was also coaching in the club's academy at the time. "What a great guy he is," says Brown. "I worked very closely with Thierry and I'm proud to be able to say that I count him as a friend now.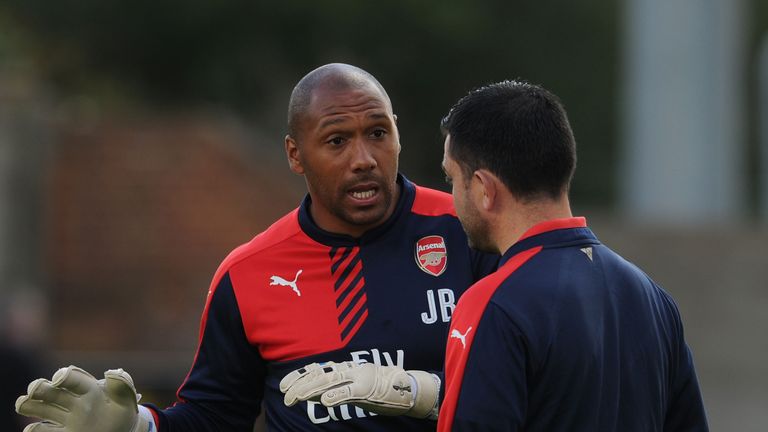 "Whichever club ends up with him as their manager will be exceptionally lucky. I think he will be a massive success. He is a great person, a kind person, who has played for the best coaches and won everything, but also his actual football knowledge is unbelievable. Just have a 10-minute conversation with him and you would be astounded."
Like Henry, Brown eventually departed Arsenal with the intention of broadening his coaching experience. "I thought it was time to try something different to test my coaching ability," he says.
Brown had three years at Arsenal under his belt and a full range of qualifications for both outfield and goalkeeper coaching. He was confident that opportunities would arise to continue his career in England, but to his dismay, his job applications fell on deaf ears.
"It made me realise a few things," he says. "I was applying for one or two first-team jobs but mostly they were academy roles, and yet I got nothing back - not even a reply. Listen, I don't expect to just walk through anyone's door, but you start thinking 'should I take the pictures off my CV?' You're left wondering how you're going to get an opportunity."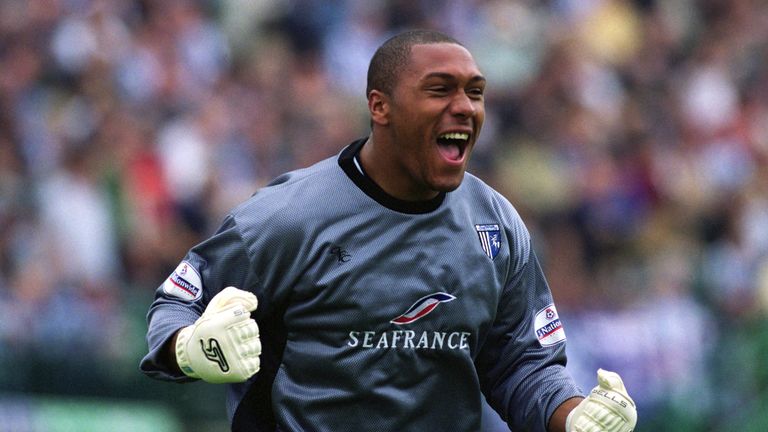 The under-representation of black, Asian or ethnic minority (BAME) coaches in English football remains a troubling issue. There have been positive steps recently, with the EFL and FA introducing their own versions of 'the Rooney Rule' to promote diversity in coaching, but the statistics underline that there is still a huge amount of work to be done.
In November, a report from the Sports People's Think Tank revealed that just 22 of 482 senior coaching roles at professional clubs in England were held by people from BAME backgrounds. Earlier this year, Southend manager Chris Powell spoke of a "lost generation" of black players who simply weren't given the opportunity to coach when they retired.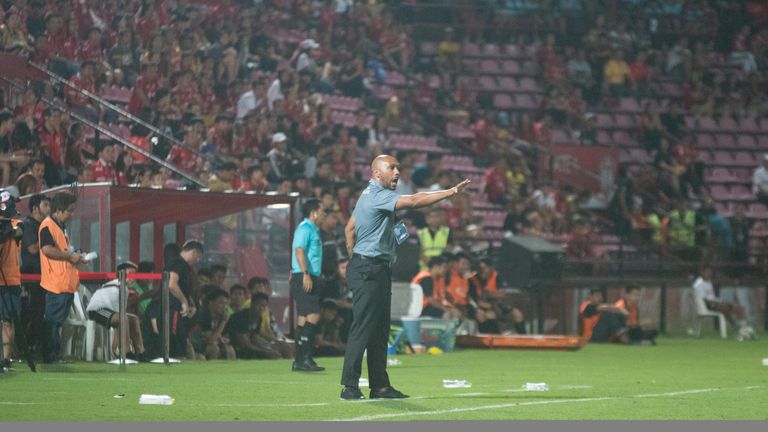 I don't expect to just walk through anyone's door, but you start thinking 'should I take the pictures off my CV?' You're left wondering how you're going to get an opportunity.
Jason Brown
"I think it's a crying shame that in 2018 any type of prejudice still exists in football," says Brown.
"I know there are people trying to change things and there are some organisations doing tremendous work, but it's easy for people who don't have to deal with it to ignore it. There's this reaction where it's like: 'No, let's not talk about that, let's talk about this. You want to move the game forward? Let's talk about VAR then. Let's talk about technology.'"
Brown grew disillusioned about his prospects in England and made the decision to look for his next opportunity abroad. He took his first position with the Vietnamese national team last summer, and ended up at Air Force United following a brief spell in Bangladesh. His long-term ambition remains to work in Britain or Europe, but the step into the unknown has worked out well for him.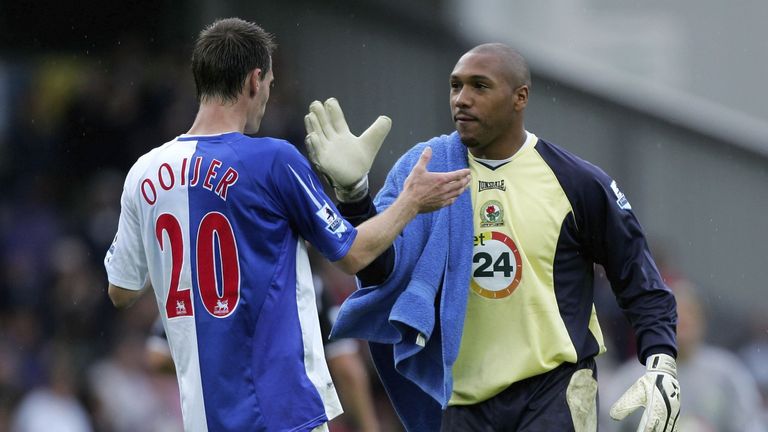 "In Asia, I have never once felt that my skin pigmentation was an obstacle," he says. "If they think you are good enough, they are not scared to give you an opportunity. I don't think I would have got this opportunity back home.
"Sometimes in England we have this tendency to only look inwards, but I've loved working here. I think it's important to learn about different cultures and understand different ways of playing. The whole experience has helped me not just as a coach but as a person. Hopefully it serves me well in the future. Right now I'm just focused on doing the best job I can."
If you're reading on skysports.com comment below to get involved in the debate, but please adhere to our House Rules. If you wish to report any comment, simply click on the down arrow next to the offending comment and click 'Report'.
Watch the Nations League live on Sky and get two football channels for one great price. Get Sky Sports Premier League and Sky Sports Football in HD - now £18 a month.