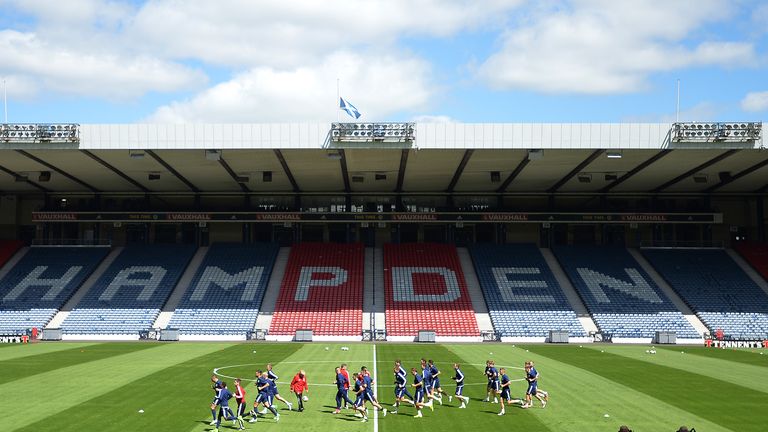 The SPFL have defended issuing tickets for Sunday's League Cup semi-final between Rangers and Aberdeen with the wrong kick-off time.
The game was pushed back to 4.30pm from noon after the SPFL reversed course on its initial plans to host both semi-finals at Hampden Park on the same day. Celtic's semi-final against Hearts was moved to Murrayfield with a 1.30pm kick-off.
The SPFL decided against reprinting tickets with the revised kick-off times because it says that would have caused a delay of over a week.
"After consulting both Aberdeen and Rangers, it was unanimously agreed that the already printed tickets - detailing the original kick-off time - should be issued to all supporters," an SPFL statement read.
"This decision was taken to enable the clubs and their supporters to secure their tickets for the match as early as possible, and to help them make the necessary travel arrangements, as a full reprint would have taken at least eight days.
"Both clubs also agreed on 3 October to include an information slip with all tickets sold to supporters detailing the revised kick-off time for the fixture and to confirm that the tickets are valid for the match, regardless of the original kick-off time."