Hearts boss Craig Levein confident of title challenge
By Richard Cooke
Last Updated: 20/09/18 12:05pm
Craig Levein believes Hearts can maintain their title challenge and says he "does not want to ruin anyone's hopes or dreams".
Hearts are five points clear of Celtic at the top of the table after winning their first five games and will open up an eight point gap if they beat Livingston on Saturday.
Levein, who was named Scottish Premiership manager of the month for August after overseeing the first three wins before being taken to hospital with a heart scare, told Sky Sports News: "I feel good about the squad, we've got a lot of hungry players who are desperate to do well.
"We've got a lot of senior players who have seen a lot of things in the game and have won trophies and understand what it needs.
"What I don't want to do is ruin anybody's hopes or dreams. We've won our first five games, I think there's more to come from the group and hopefully we can stay at the top."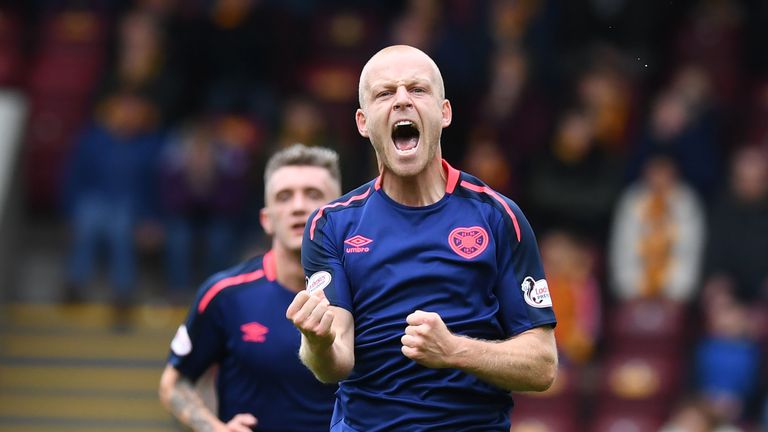 Levein believes their cause could be helped if Celtic and Rangers continue to be involved in the Europa League.
"If Celtic play Rangers in the final of that competition it would be good for everybody else in Scotland," he added.
"The longer they're in it the better it will be for everybody else because there's no doubt that with European competition your focus can get split a little bit. We just need to keep plugging away and see what happens."
Levein returned to the training ground last week after two weeks recovering from his medical condition and watched Saturday's 1-0 win over Motherwell from the stand.
He has yet to decide whether he will return to the dugout at the weekend as Hearts look for a sixth consecutive win that will make it their best start to a season since 2005-2006.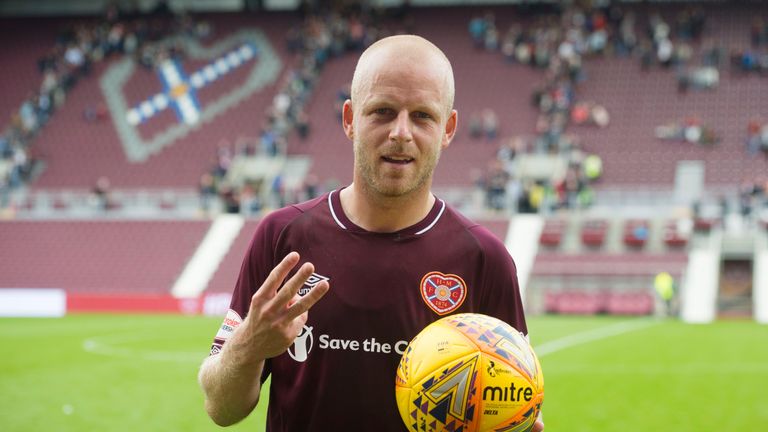 "I think being up in the stand gives it a little bit of clarity and you don't get so involved emotionally, it helps keep a clear head," he went on.
"I haven't made up mind yet. I might start up there and then gravitate down if there's any trouble or if we're not doing particularly well."