Scottish MP expresses 'concern' and 'disappointment' over Scottish League Cup scheduling
The SPFL says it is the 'best solution to a logistically-challenging situation'
Last Updated: 28/09/18 7:44pm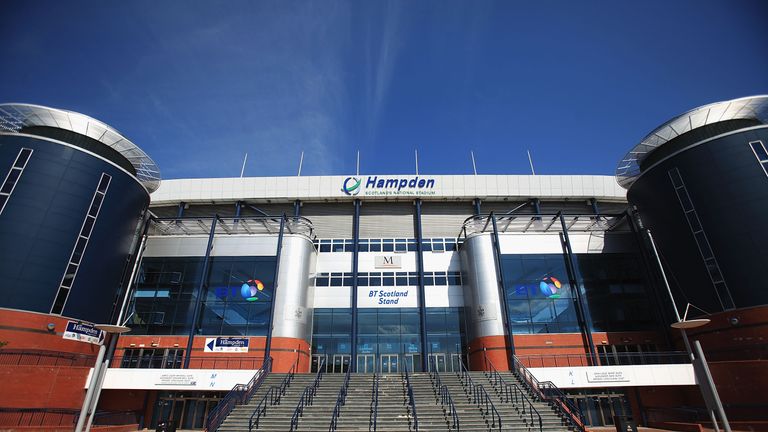 A member of the Scottish Parliament, James Dornan, has written to SPFL Chief Executive, Neil Doncaster, to express his "concern" and "disappointment" at the decision to hold both Scottish League Cup semi-finals on October 28 at Hampden Park.
It was announced on Thursday that Scotland's national stadium will host both semi-finals within hours of each other on the same day.
James Dornan MSP, whose constituency includes Hampden Park and the surrounding areas, wrote in a letter to the SPFL that the decision is "potentially very problematic for the community, local businesses, Police Scotland, stewarding and Hampden staff".
He also raised worries for Aberdeen's travelling fans, saying it is "disrespectful" to make them travel down so early when there are no trains from the city that would arrive in Glasgow for kick-off.
Possible other issues Mr Dornan highlighted include the problem of litter, travel and noise disruption for locals, and the possibility of anti-social behaviour with so many fans descending on the stadium at once, arguing that Police Scotland's resources will be stretched.
Today I wrote to Neil Doncaster Chief Executive Of @SPFL and to @policescotland about the ludicrous decision to hold both League Cup semi-finals at Hampden on the same day. Every constituent that's contacted me has been furious at the thoughtless way this has come about. pic.twitter.com/7ZYGDfbZrB

— James Dornan SNP (@glasgowcathcart) September 28, 2018
Scotrail has also released a statement explaining they are "disappointed" that they were not consulted by the SPFL and that the "logistical challenges the scheduling presents should not be underestimated".
But, the SPFL have said that the scheduling "is the best solution to a logistically-challenging situation". They inherited a contractual obligation with Hampden Park Ltd to play certain matches at the national stadium and that it "was not possible to change the date of the fixtures as the repercussions would have created additional fixture challenges".
Doncaster has confirmed that Police Scotland and Hampden Park staff are happy with the situation and the ground is capable of hosting two matches in such a short time frame.