Neil Lennon says Rangers' treatment of Graeme Murty was 'scandalous'
By James Simpson
Last Updated: 04/05/18 11:46am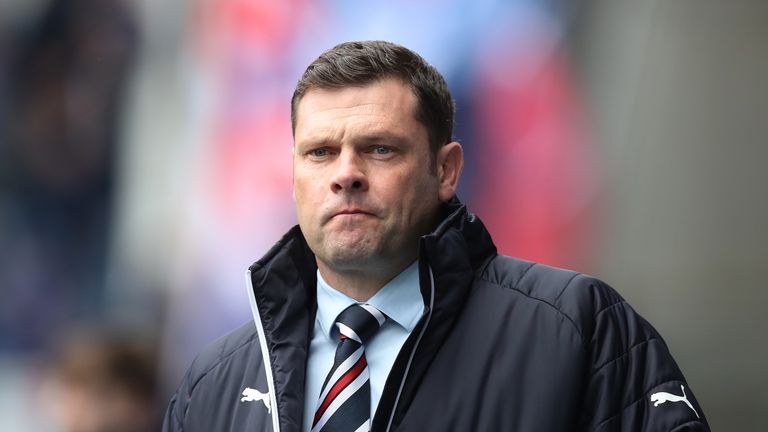 Hibernian boss Neil Lennon has hit out at Rangers for their "scandalous" treatment of Graeme Murty.
Lennon revealed he called the former Rangers boss this week to offer his support after he was sacked by the Ibrox club amid their talks with Steven Gerrard.
The former Celtic player and manager argued Murty has suffered at the hands of the Rangers board.
"It's scandalous the way he's been treated," Lennon said. "That's just my opinion but he's been hung out on his own."
"I've been in that sort of position myself at Bolton when there is no leadership or structure. There is a structure at Rangers but there seems to be a lack of real genuine support.
"When it really got tough a lot of people turned their back on him, which I found unpalatable."
Lennon enjoyed great success as the Celtic boss, but left the club in 2014 and joined Bolton. After barely surviving relegation in his first season, he had a tumultuous time in his second.
They had a run of 12 games without a win and the club had severe financial problems. Lennon ultimately left by 'mutual consent' in 2016, and ended up with Hibs.
He offered his support to the ousted Gers boss.
Lennon said: "I've spoke to him this week to offer my support. At the end of the day, Graeme is a human being. People forget that.
"It was a very difficult position he was put in and even an experienced guy would find that situation very difficult.
"So I just rang him for a few words of encouragement and to wish him well in whatever he decides to do."