Andy Robertson is well-equipped to earn a Liverpool starting spot
Last Updated: 19/10/17 2:10pm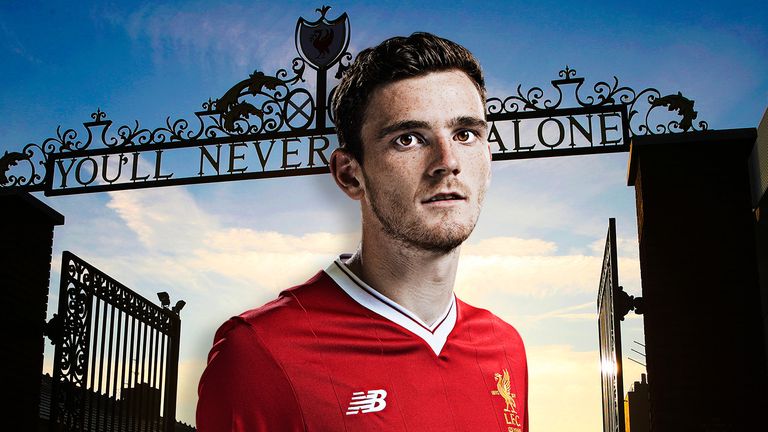 Andy Robertson has only made three starts for Liverpool since his £10m transfer from Hull in the summer. Is he up to the challenge of winning a starting spot? It would not be the first time he has overcome adversity, his former coaches tell Nick Wright...
Jackie McNamara tells a story about Andy Robertson's arrival at Dundee United. It was the summer of 2013 and the skinny young defender had just been plucked from Queen's Park in Scotland's fourth tier. McNamara was looking forward to having a look at his new recruit, but on the first day of pre-season training the teenager headed straight to the youth team dressing room.
"I had to go and find him and chase him into the senior dressing room," McNamara tells Sky Sports with a chuckle. "It said a lot about his character. He was a humble boy off the pitch who had been brought up the right way. I think that goes a long way when you're dealing with people in football."
It has certainly proved to be the case for Robertson. He was released by Celtic at 15 and played at an amateur level until he was 19, but now, four years on from his big break at Dundee United, the humble boy from Queen's Park is a £10m Liverpool left-back. And according to those who know him best, he is well-equipped to carve out a starting spot.
"Andy was slight but he had raw talent and energy," recalls McNamara. "Queen's Park were an amateur team so he wasn't even getting paid when I started watching him, but you could see the desire in him. The thing I liked about him which he still has was that he was always on the front foot - whether he was defending or attacking.
"He was obviously never going to be the finished article coming to us from that kind of environment, but that desire to succeed is something you can't instil in a player. We thought we could bring him in, build up his strength and conditioning and give him a platform to play professionally."
Robertson may have seen himself playing in the youth teams at Dundee United but after a strong pre-season showing he was thrown straight into the senior side. "I don't think we realised how quickly he would adapt," says McNamara. "Within a few months a number of clubs were watching him. Roberto Martinez at Everton came up to see him around Christmas. A few others enquired."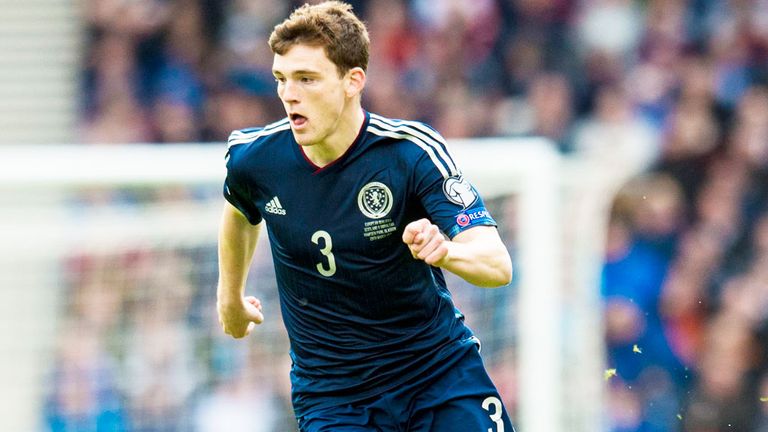 By the end of the 2013/14 campaign, Robertson had started all but two of Dundee United's Premiership games, helping them to a fourth-placed finish, winning the PFA Young Player of the Year award and breaking into the national team. Hull City soon came in with an offer in excess of £2m. "The money was too good to turn down," says McNamara.
Dundee United were reluctant to lose Robertson, but as McNamara points out, they might not have had him in the first place if it wasn't for his determined response to being cut loose by Celtic. "Kids can go one way or the other in that situation," he says. "They can role their sleeves up and try to prove them wrong, or they can go off the rails and blame the coaches who didn't give them a chance."
Robertson chose the first option. The early setback steeled him from a young age and Hull was another learning curve. "He had never even been south of the border, really," Mike Phelan tells Sky Sports. Phelan was assistant to Steve Bruce when Robertson arrived at Hull in 2014 and he took the job permanently two years after that.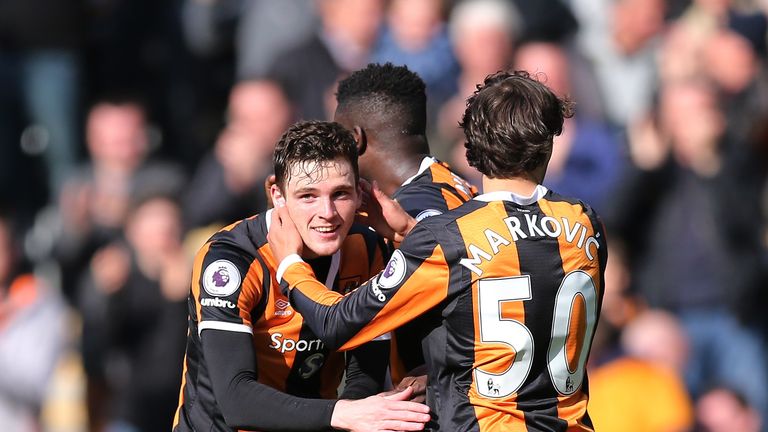 "Andy needed to work on the mental aspect of the game," he says. "He was showing signs of being a real talent, but he was young and he was giddy about the move. All the ingredients were there for him, it was just a case of finding a way to bring it out."
Hull had high hopes for Robertson but a relegation battle was not an easy environment for the youngster to acclimatise to the Premier League. "He had to learn the hard way," says Phelan. "He was exceptional going forward but his defending was suspect at times and he was exposed to that weakness."
Robertson was in and out of the team that season, starting fewer than half of Hull's games as they slipped into the Championship. "It was tough but if you've got a brain in your head and you want to think about the game and where it can take you with the ability that you've got, then you can build up resilience and learn from your mistakes," says Phelan. "Andy certainly did that."
Robertson shone as Hull won promotion back to the Premier League, scoring three goals and providing four assists in 45 appearances, and on his return to the top flight he was a guaranteed starter under both Phelan and Marco Silva, who took the reins at the KC Stadium in January.
It was no great surprise when Liverpool came in for him within a few weeks of the season ending, but fast forward four months and he finds himself on the fringes. Robertson has only made three starts for Jurgen Klopp's side and hasn't featured since their EFL Cup defeat to Leicester in September. He hasn't even been in the squad for their last four games.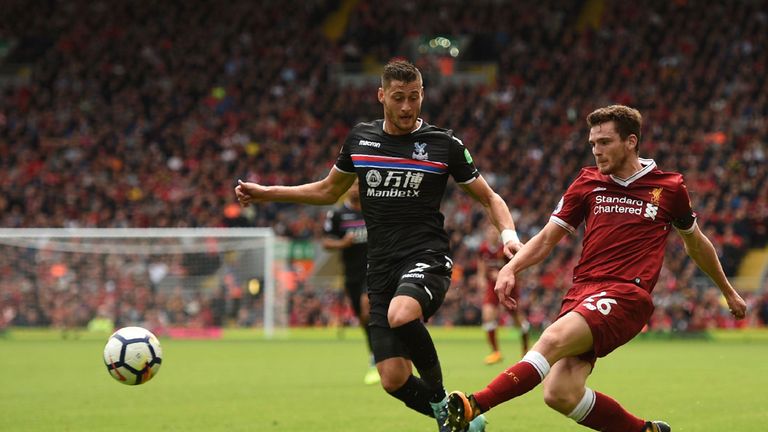 Few Liverpool supporters anticipated Robertson would find himself below the much-maligned Alberto Moreno in Liverpool's left-back pecking order, but if his journey this far has taught us anything, it's that he is not the type to shy away from a challenge.
"He's shown a determination and a willingness to fight and compete in order to get to where he is now," says McNamara. "Moreno has clearly reacted and shown he doesn't want to give up his place to someone who has come from Hull, but Andy has a growth mind-set. That means he will give everything he has to get into that starting line-up and stay there."
Klopp might see Sunday's clash with Tottenham as too much, too soon, but Robertson is ready and waiting. "When he left us at Dundee United, I genuinely believed he would go beyond Hull because of his mentality and what he had in his locker," says McNamara. "He will keep getting better and stronger. His belief and determination will help him get there."