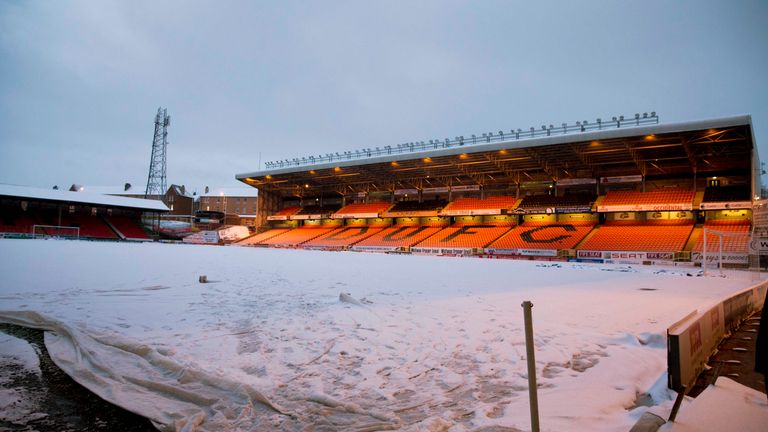 Queen of the South say the rescheduling of their Scottish Championship match at Dundee United for next Tuesday is "ridiculous".
The original game was scheduled for last Tuesday but the match was called off due to heavy snowfall.
The teams will try again next week but Queen of the South are perplexed by the decision.
A club statement read: "Queen of the South can confirm that we have been ordered to return to Dundee to play Dundee United this coming Tuesday March 6th to try again to play the game postponed last Tuesday.
"We can also confirm that as a club we are very disappointed with this decision and have made representations to both the SPFL and Dundee United.
"We accept the circumstances on Tuesday night were unfortunate and largely out of everyone's control.
"However, having made a hazardous return trip on Tuesday, with the travel restrictions still in place around the country, most of the weekend's football already postponed and continued forecasts of snow for the next seven days we find the decision to insist on us making another lengthy trip on the immediate Tuesday ridiculous.
"We are disappointed as a club that no account seems to be taken on this occasion by the governing body of the difficulties there may be in a 300-mile round trip in darkness and bad weather for both supporters and staff."