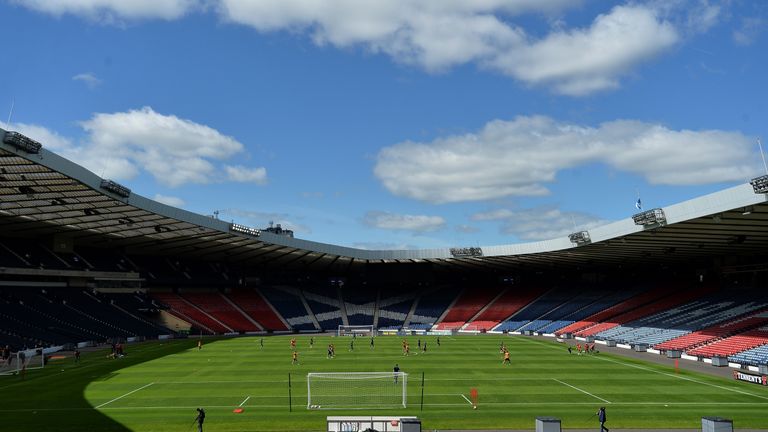 Glasgow City Council have re-iterated their desire for Hampden Park to remain the venue for Scotland's international fixtures.
The council are to meet, next week, with officials from the Scottish Football Association who have hinted they may move matches away from the 115-year-old stadium in 2020.
However, Hampden Park faces tough competition from other major venues, with regards to hosting leading Scottish football matches.
It has been reported that both Glasgow giants - Celtic and Rangers - have shown an interest in hosting international matches and cup finals.
And moving from Glasgow to the capital Edinburgh, Murrayfield Stadium is also keen to get involved.
The venue is more associated with major rugby union fixtures, but have now produced a video in a bid to stake its claim to host top-level football games from 2020.
However, Glasgow Council believe it is important that Scotland's biggest football games should stay at the world-famous Hampden Park.
Susan Aitken, leader of Glasgow City Council, told the Daily Record: "It is the view of the city government and wider council family that Hampden should remain the home of the Scottish national team.
"We have expressed this view to the SFA, as well as our willingness to engage with all key stakeholders to develop a positive future for the national stadium.
"We accept there are a number of challenges. However, it would be to Glasgow's economic, cultural and reputational detriment were Hampden no longer the national stadium.
"Ahead of its meeting on Tuesday, we have made the SFA Board aware that we are prepared to commit to a football-led working group seeking to retain Hampden Park as a key sporting asset in the city."
Hampden has been allocated a number of games for the Euro 2020 Championship, which is being held at various venues around Europe - after which its future is unclear.
The council want the SFA board to extend the current Hampden lease until 2025.