Toulouse offer letter for fans to get time off work ahead of cup tie
By Paul Vinnell
Last Updated: 15/01/16 11:27am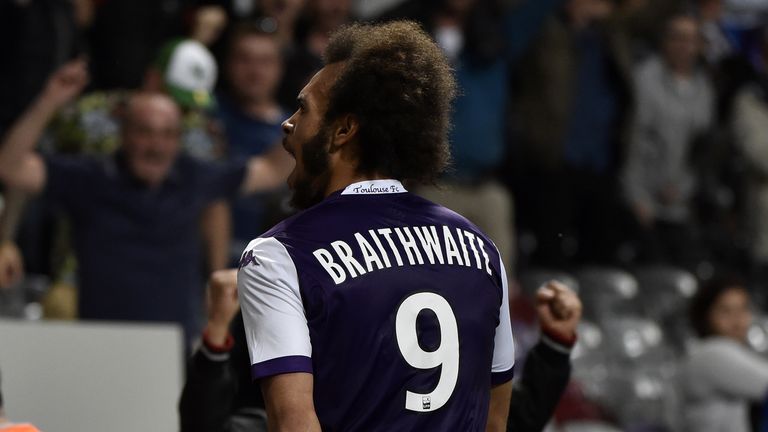 French club Toulouse came up with an unusual, but effective, way of increasing the attendance ahead of a League Cup quarter-final with Marseille - they wrote a letter to the city's employers to let the fans off work.
The match kicked off at the inconvenient time of 5pm on Wednesday afternoon, so Toulouse wrote a letter, downloadable from the club's website, urging bosses and teachers to take pity and let their employees and students off early.
The letter said fans were needed to "passionately play the role of 12th man for Toulouse," and they would hopefully be able to "see Marseille eliminated and to savour the moment."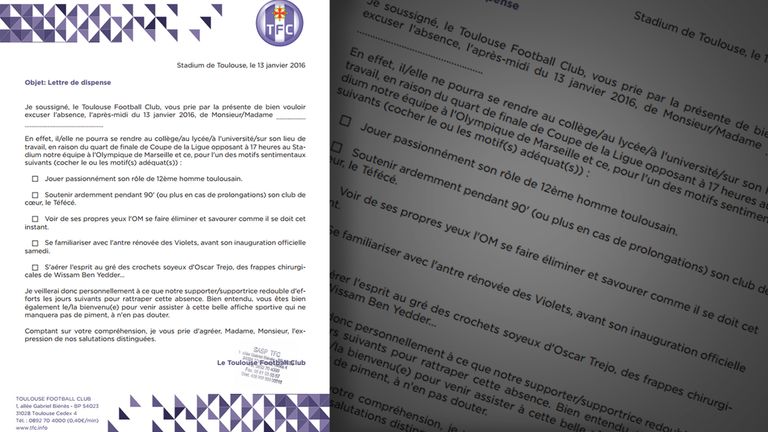 The idea appears to have worked - 18,163 fans came to the game, over 3,000 more than their previous two home games.
And the fans saw Toulouse pull off a 2-1 victory, sub Martin Braithwaite, the Denmark international, scoring the winner in extra time.