Ligue 1: Thierry Braillard dubs Brandao headbutt on Thiago Motta 'scandalous'
Last Updated: 18/08/14 12:11pm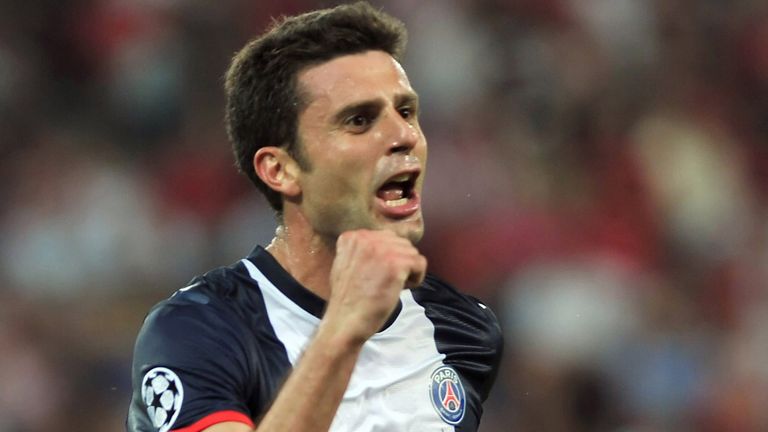 French secretary of state for sports Thierry Braillard has described the headbutt Brazilian striker Brandao landed on Thiago Motta as "scandalous".
Paris St Germain have confirmed that their midfielder Motta suffered a broken nose in an ugly clash with Brandao after Saturday's 2-0 win against Bastia.
Images from CCTV cameras in the tunnel at the Parc des Princes showed Brandao waiting for Motta to approach him before headbutting the Brazil-born Italy international at the end of the Ligue 1 game.
"Of course it merits a sanction," Braillard told France Info, calling Brandao's action "scandalous, unacceptable".
Brandao, who was suspended for four matches last season for elbowing PSG's Yohan Cabaye at the Parc des Princes while playing for St Etienne, risks a lengthy suspension, while PSG president Nasser Al-Khelaifi on Saturday called for a lifetime ban.
Bastia said they would release a detailed statement on Monday after speaking to the player and others involved in the incident in the capital.
The disciplinary committee of the Professional Football League (LFP) are set to examine the incident on Thursday.
To make matters worse for Brandao, French champions PSG also confirmed that right-back Gregory van der Wiel suffered "a fracture of the second lumbar vertebra following a knee in the back from the Bastia player Brandao in the first half".