Lyon striker Alexandre Lacazette admits he is open to a move to the Premier League this summer, but has ruled out making a switch in January.
Lacazette emerged as one of the hottest striking prospects in Europe last season when he took Ligue 1 by storm with 27 goals in just 33 league games.
Lyon managed to keep hold of their prized asset last summer but Lacazette revealed he has an understanding with club president Jean-Michel Aulas that allows him to leave after this season if the right offer comes in.
"Yes, I am thinking about it and the Premier League is very attractive for a player," Lacazette said, speaking to The Telegraph.
"But I know that to go there I have to do well this season. So I am very concentrated on doing well and maybe, after that, I will go there.
"So I know that it is possible that I will move to the Premier League and Lyon are aware of that also. There is no formal agreement that I will go but the president [Jean-Michel Aulas] knows that it's a possibility that I will leave Lyon at the end of the season."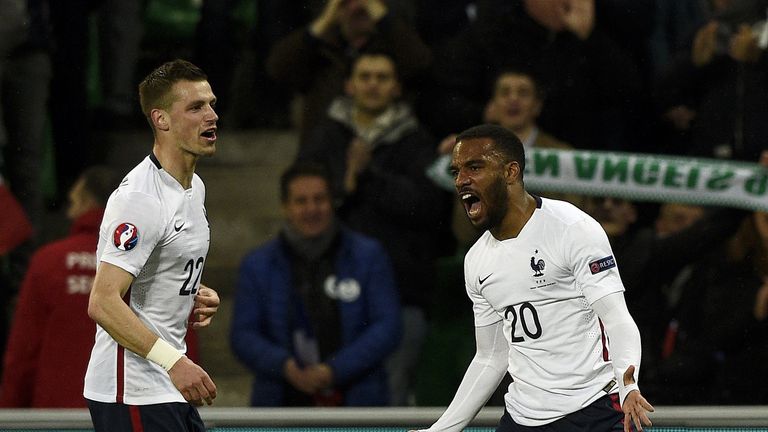 Lacazette did not go so far as revealing which specific teams he would consider joining but he did lay down some criteria any club he consents to join would have to meet.
"They should play Champions League and play good football, passing the ball and not just hitting it from box to box. Not kick and rush. It would not work for me," he says.
Despite his willingness to move to the Premier League in the summer, Lacazette is determine to remain at Lyon for the rest of the season and help them climb from their current position of sixth in the French table.
This season, Lacazette has struggled to hit his best form during an injury-plagued campaign but he feels Lyon is the best place for him to do that in the coming months and cement his place in the France squad for this summer's European Championships.
"I will stay at Lyon in January," Lacazette said. "I have some personal objectives to follow from now until the end of the season. Then at the end of the season we will see. I will speak about staying or not at Lyon."
He added: "If I stay [at Lyon] it gives me more chance of participating in the Euros at the end of this season. That is a very important goal for me, especially as it is in France."