A Monaco supporters group has criticised Kylian Mbappe as he continues to be linked with a move to Paris Saint-Germain.
PSG are in talks with the Ligue 1 champions over a season-long loan deal for the 18-year-old with an agreement to buy the striker next summer, according to Sky sources. He has also been linked with a host of other top European sides after scoring 24 goals last season.


The club have said they want Mbappe to sign a new deal, with talks having been held over fresh terms, but Ultras Monaco 1994 has issued a statement condemning his conduct, including his reported salary demands to sign a new contract.
He was also dropped for Friday's win over Metz following a training ground argument with team-mate Andrea Raggi, and the supporters have said they would not like to see Mbappe sold to a domestic rival, if he is to leave the club.
"In recent times we have witnessed with astonishment and indignation the figures quoted by the media about the transfer of Mbappe but also about the salary to renew his contract with our club," the statement read.
"We think that no player is worth so many millions of euros. We believe football is for everyone and values such as the love of the shirt and respect for the club where you began your career.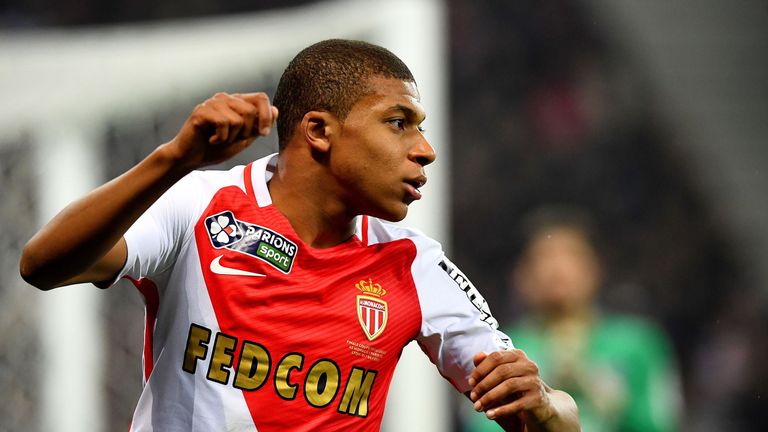 "We cannot accept that one of our players has acted in that way and demand such figures, without having disputed more than a few dozen matches at professional level.
"We would like to remind Kylian Mbappe and his clan that nothing and nobody is above the institution of AS Monaco FC. We therefore strongly hope our representatives will take the necessary decision to close this case if these requirements are confirmed while taking into consideration that it is essential not to strengthen the competition for the title.
"Since their arrival, they have shown us their ability and we fully believe in them to build a team capable of defending the title, with or without Mbappe."