Thiago Silva wants Champions League win for Zlatan Ibrahimovic
By James Walker-Roberts
Last Updated: 01/01/16 6:33pm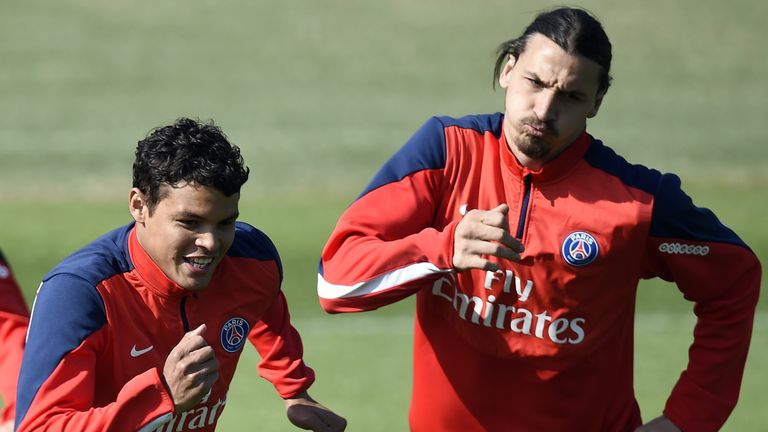 Paris Saint-Germain captain Thiago Silva is determined to win the Champions League before Zlatan Ibrahimovic leaves the club.
The Sweden international said recently that he plans to stay with the Ligue 1 leaders, even though his contract is up at the end of the season.
While he has won league titles in Italy, Spain and France, he is yet to win the Champions League.
And Silva told Omnisport: "I would do everything possible to help him win the Champions League. It's his dream, and our dream. I hope he can finish his career with a Champions League title.
"I think he is one the best players I played with. I played with [Clarence] Seedorf, Ronaldinho, [Andrea] Pirlo, [Alessandro] Nesta - they are all quality players.
"He is different. He is strong physically and he also has technique, but he has a bigger personality. That makes him a great player."
PSG have a 19-point lead in Ligue 1 at the halfway stage and face Chelsea in the last 16 of the Champions League.
"I think we'll succeed this time," says Silva. "The project here is big. With the players we have, we are close. Little by little, we will reach that level."
"Obviously, the sooner the better because we have the will to win the Champions League, and in order to win it, we need to play at 100 per cent.
"It's difficult to talk about the future because you never know. But I want to keep playing here with Paris Saint-Germain. The backroom staff, the coaches, the medical team, the chairman, they all like me. When you work in these conditions you make the players happy."