Paris Saint-Germain may be off the pace in Ligue 1 but their thumping victory over Barcelona shows Unai Emery can fulfill his Champions League remit...
For Paris Saint-Germain's ambitious Qatari owners, the domestic dominance delivered by Laurent Blanc wasn't enough. They want European glory. New boss Unai Emery, who was appointed in place of the Frenchman last summer, gave them a taste of that on Tuesday night with a stunning 4-0 win over Champions League favourites Barcelona.
The former Sevilla boss is a European cup specialist, having dominated the Europa League for the past three seasons. But PSG's destruction of Barcelona at the Parc des Princes is up there among his finest achievements.
Tactically, Emery outclassed his opposite number Luis Enrique, while Lionel Messi was among the star-studded Barca line-up outplayed on the field.
The result equalled Barcelona's worst-ever Champions League defeat - and no team has overturned such a heavy first-leg deficit in the competition. For PSG, a place in the quarter-finals beckons.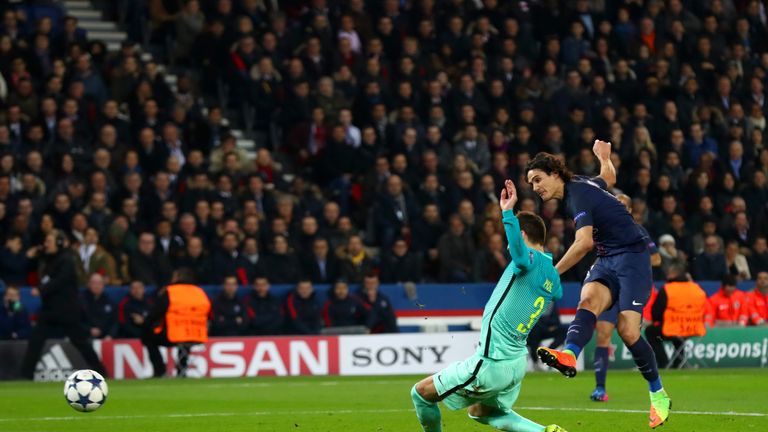 That seemed an unlikely prospect when they were punished for a second-place group-stage finish behind Arsenal with a tie against 2015 Champions League final winners Barcelona. PSG's European ambitions seemed set to be derailed for another season.
But Emery saw it differently. For him, the draw was a chance for PSG to prove they belong among the continent's big guns. "We want to measure ourselves against the best teams in the world," he said before the game. It was an opportunity his side seized on Tuesday night.
Birthday boys Angel Di Maria and Edinson Cavani combined with impressive January signing Julian Draxler to rip through the Spanish side's backline. With a helping hand from Barcelona's lacklustre defence and mis-firing attack, PSG blew their visitors away.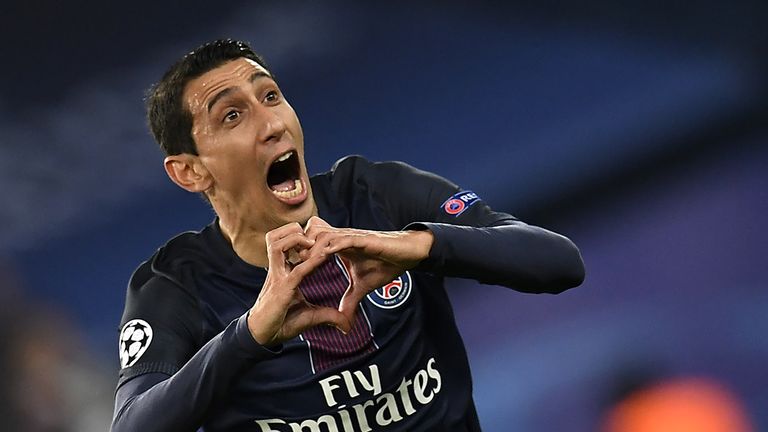 Samuel Umtiti may have hit the woodwork late on, but if Luis Enrique harbours any sliver of hope of a reversal at the Nou Camp, he has goalkeeper Marc-Andre ter Stegen to thank for two close-range, first-half stops. The defeat could easily have been heavier.
The Barcelona boss had said before kick-off that he expected PSG to be "more structured" under the management of his former La Liga adversary. Emery certainly got his tactics right. Pressing Barcelona deep in their own half and shutting down Neymar's left-flank attacks nullified the visitors and set up thrilling counter-attacks.
But Emery had emphasised that it would be the players, not the systems, which would determine the outcome. "I have been working on our tactical plan and we do not feel inferior to anyone," he said in his pre-match press conference. "But personal duels will be key. Tactics are very important, but it is all about winning your battles on the pitch."
Motivated by their new manager, PSG did that across the field.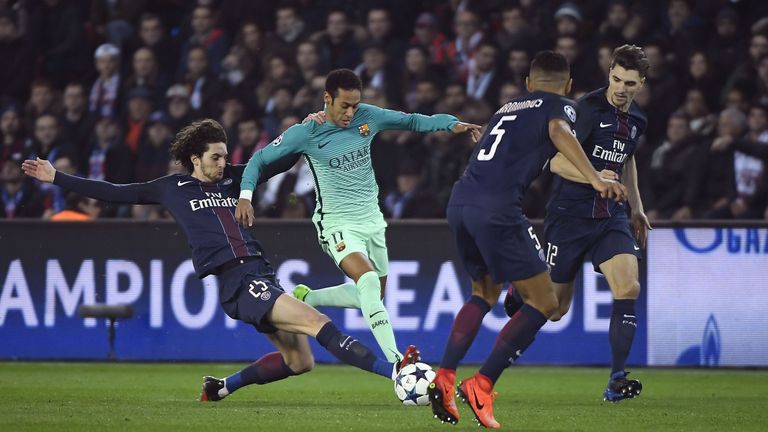 At one end, the lethargic Messi was hounded by Champions League debutant Presnel Kimpembe and robbed in the build-up to the second goal by Adrien Rabiot. The competition's top scorer this season barely touched the ball more than his own goalkeeper and recorded the worst passing accuracy of any of the 22 who started the match.
Standout right-back Thomas Meunier came out on top of his battle with Neymar, snuffing the Brazilian's attacks with a game-high eight tackles and even jinked past the attacker before running unchallenged upfield to set up PSG's fourth.
Anonymous Luis Suarez got no change from Marquinhos, while, in midfield, Marco Verratti dictated play with a 90 per cent passing accuracy from 50 passes - including his slide-rule assist for Draxler - before going off injured.
Alongside him, Rabiot - despite being on a yellow card since the third minute - and Blaise Matuidi combined for 14 tackles and interceptions. In contrast, Barcelona's midfielders Sergio Busquets, Andre Gomes and Andres Iniesta managed just nine between the three of them.


And in attack, Draxler terrorised right-back Sergi Roberto, twisting him inside out before dancing past the dizzied defender time after time, while Gerard Pique couldn't keep track of Cavani's perfectly-times runs, allowing him plenty of space to fire in the fourth, and Umtiti's poor positioning allowed Draxler space to drill in himself.
As for Barca left-back Jordi Alba, he didn't make a single tackle until second-half injury time, despite Di Maria roaming in from that flank to pull the strings in PSG's attack.
"Barcelona are not so strong when they don't have the ball," the former Manchester United attacker had said in the build-up. It showed.
Remarkably, given the thumping win in Paris, Emery had only beaten Barcelona once before. But few will forget his emphatic second victory. It was a statement of intent, which has rung out across Europe.
After a Europa League treble, could Emery be on course for his fourth European trophy in a row?