Transfer news: Toulouse's Serge Aurier would welcome summer move to Arsenal
Toulouse right-back Serge Aurier admits he would find it hard to turn down a summer move to Arsenal.
Last Updated: 21/05/14 5:24pm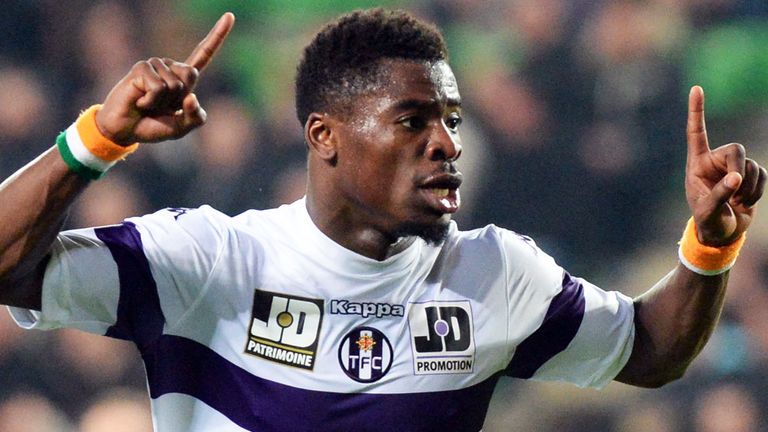 Reports have suggested Aurier is being lined up as a possible replacement for Bacary Sagna, should he decide not to sign a fresh deal at the Emirates.
The Ivory Coast player is hoping for a move to the Premier League and believes the FA Cup winners would be an attractive option.
"It is true that I would be a bit disappointed to stay in Toulouse after a season like this one. I want to try something else," said Aurier.
"I have never prioritised a club in England as even the promoted clubs are respectable, so I would take the opportunity for the one that will show the most interest in me, that will give me the most game time.
"After that, you can't really say no to Arsenal.
"It is a club with history, with a French manager, who has welcomed many France players. Plus, Arsenal are always thereabouts when it comes to trophies and a club that plays in the Champions League."
The Gunners ended their nine-year trophy drought last weekend as Aaron Ramsey's extra-time strike sealed a 3-2 win over Hull at Wembley.
Manager Arsene Wenger is expected to extend his lengthy stay at the club and chairman Sir Chips Keswick is confident he will deliver more trophies.
"I hope he will continue and there will be successes to come in the very near future," he told the club's official website. "We have added one trophy, and we want more.
"Anybody who does a job like that, for as long as he has, deserves every success that comes his way. He did it and I have never seen a man more delighted."