Mario Balotelli believes "it is not impossible" for him to win the Ballon d'Or in the near future if he stays injury-free.
The former Liverpool forward returned from a calf problem to play the first half of Nice's 2-1 Europa League win over Krasnodar on Thursday evening.
The Italy international has enjoyed an excellent start to life in France, having scored six goals in six Ligue 1 matches.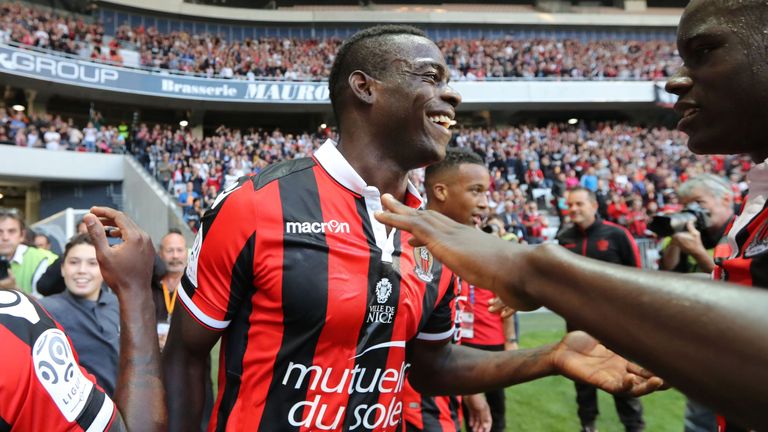 His side currently sit three points clear of Monaco at the top of the table, and face third-place Paris Saint-Germain in the weekend's big clash on Sunday night.
Cristiano Ronaldo remains the heavy favourite to win this year's Ballon d'Or, awarded to the best player in the world, but Balotelli, who has declared himself fit to face PSG, still hopes to win it one day himself.
"Ronaldo and [Lionel] Messi are in this moment the best and nobody's like them. Impossible," he told Chinese media.
"But if I had a good year, without injury and [fully] focused, I think it's not impossible [for me] to win.
"But even if one day I win, I think Ronaldo and Messi are the best because they won four or five times."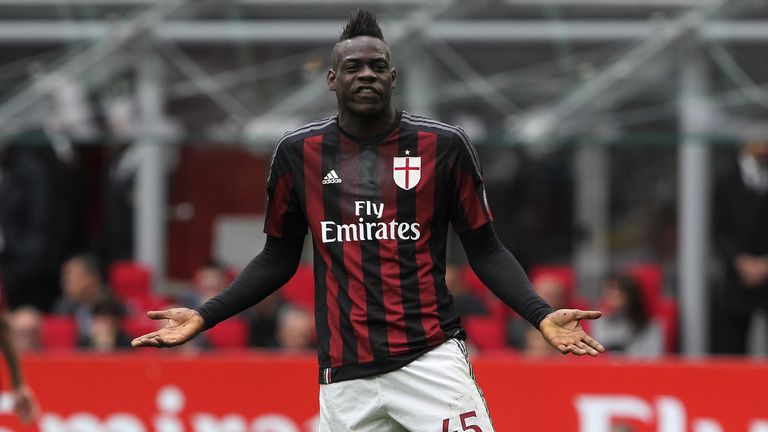 Balotelli's fine form in Ligue 1 has led to reports of a transfer, but the striker played down his chances of returning to former clubs Liverpool and Inter Milan.
"I've always been a Milan fan, even after I played for Inter," he added. "Never say never, but Inter is very complicated. If I have to go back to Italy, I think Milan.
"[If I go back to England] for sure not Liverpool because I found myself very bad in Liverpool. I said the team was good and the fans were amazing, but I would never go back to Liverpool.
"The first one I think of in England is Manchester City, and the second team I always liked is Arsenal.
"That doesn't mean I'll go to play there. I just like them."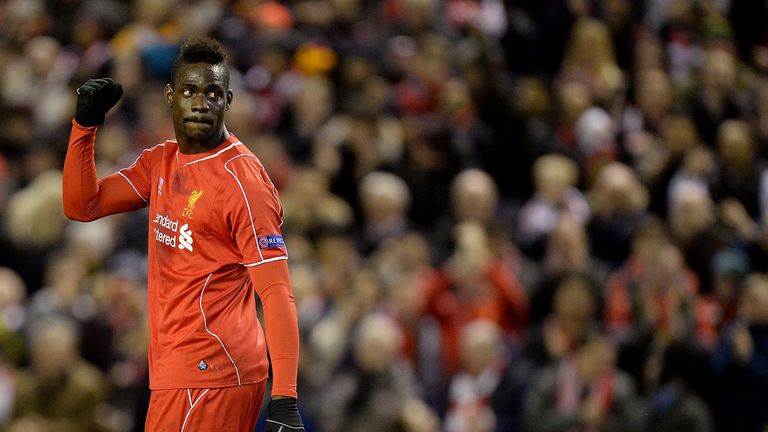 Balotelli had impressed before injury struck in November, ruling him out for three weeks, and he admits staying injury-free is his main priority.
"I score because I play," he said. "Last season I didn't play a lot, so I couldn't really score. And I was injured, I've been out for a long time. So when I was feeling good, I played and I kept scoring.
"I just had some injuries in the past which weren't a big deal. The problem was they kept coming. So when I feel good, I score."