Valencia head coach Gary Neville has revealed in an exclusive interview with Sky Sports that the current focus is Valencia, but his long-term future does not lie in management.
The former Manchester United defender is in charge of the La Liga club until the end of the season, but is yet to win a game in the league.
His side face Real Madrid - live on Sky Sports 3 HD at 7pm on Sunday - following the 1-0 defeat by Villarreal on New Year's Eve. Valencia currently sit 11 points off the Champions League spots. 

But the Englishman's long-term future is clear in his head, and speaking with Sky Sports' Geoff Shreeves, Neville said: "I'm not going to say where I want to end up, and it isn't in management or head coaching, so I want to be clear about that. 
"That's not my ultimate goal of where I want to be. From my point of view, I was really enjoying what I was doing, I really was, the multiple things I had on, even though I knew it was coming to a point where I had to make decisions at the end of this season. 
"This came at the right time, because it has allowed me to think: 'OK, four, five years out of football, I've experienced a lot in the different facets of football.'
"Whether media, broadcasting, head coach, assistant manager with England, being a part-owner of a football club and seeing it from that side, and the other business stuff I do.
"It [Valencia] is attractive, it's a big club. I have always said that I would be choosy after football, and I have done that. People say it is a risk, but I think it would be a bigger risk not doing it. The fact that I do know the owners, and that I can be honest with them and they'll be honest with me is a good thing, and that is one of the reasons that I came out here.
"I didn't want to look back having missed the opportunity to go and coach in this league, at a big club. It is something from my point of view that I wanted to do.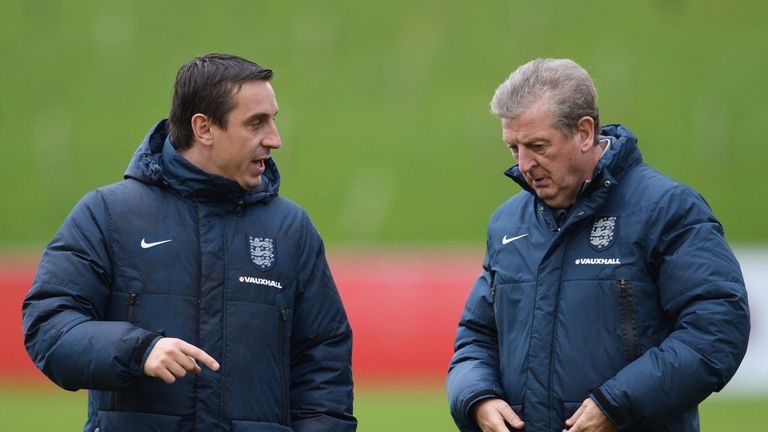 "I've always wanted to experience as many things as possible. But it was getting to that point where I need to come away from everything and concentrate on certain things."
England assistant manager Neville will continue in his role with the national side going into Euro 2016, with manager Roy Hodgson's contract due to expire after the tournament.
But Neville told the Daily Telegraph earlier in the week that the Valencia job was not a stepping stone to becoming England or Manchester United manager, and the 40-year-old reiterated his stance with Shreeves.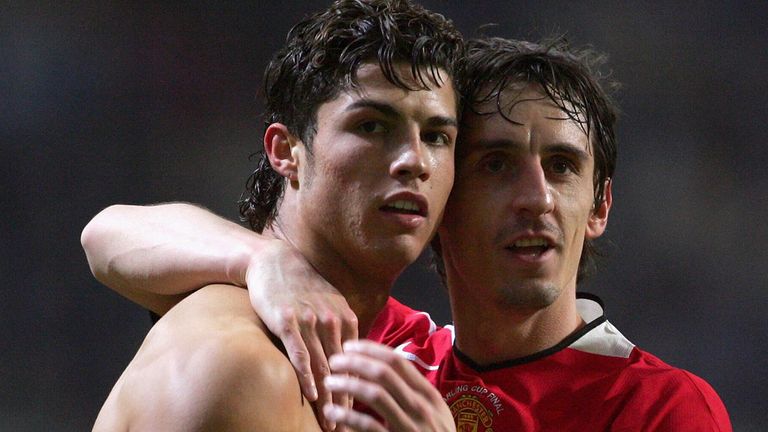 "Having been in the media for four or five years, I've seen people dance around those questions, playing it coy, making it look like they are keeping their options open," he said. 
"But I just wanted to nip it in the bud, and just tell it how it is, and how it is going to be. It's just not going to happen. I didn't want to blag my way through the answer."
Valencia lost Neville's first game in charge last month, exiting the Champions League at the group stage following a 2-0 defeat by Lyon.
They have since drawn two La Liga games, as well as beating Barakaldo in the Copa del Rey, but the defeat by rivals Villarreal meant the year ended in disappointment.
They have the chance to start 2016 on a high as they host former Valencia manager Rafael Benitez and his Real Madrid side, and the clash means Neville will be reunited with former team-mate Cristiano Ronaldo.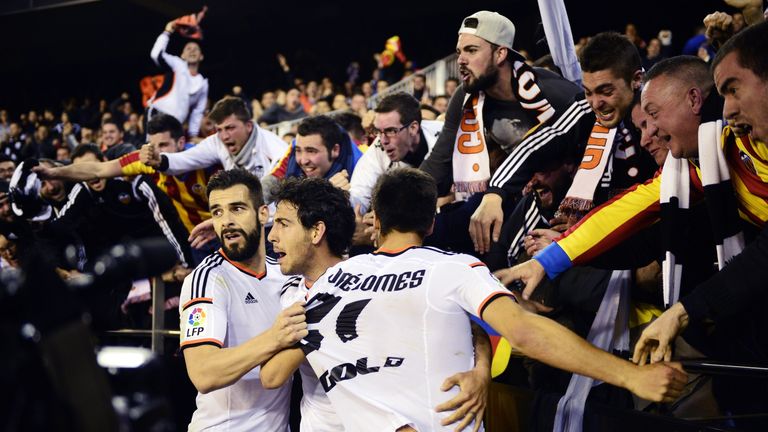 Neville said: "I know how good [Ronaldo] is. I've not spent a massive amount of time thinking about him, and that's not paying disrespect to him. 
"When you're playing against Cristiano Ronaldo you can plan all you like for it, but on his day he can do something special; a free-kick from 40 yards, something ridiculous on the ball. 
"I'm more thinking about the positions the defenders need to be in to give themselves the best chances of stopping him, and the midfielders.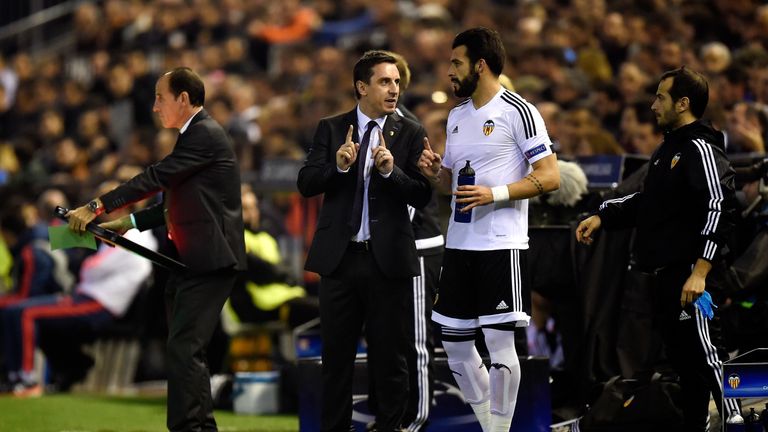 "But that means you've got to do that for 90 minutes, and you still might not stop him, that's the way football goes with players like him. It's a great challenge."
Neville teamed up with brother Phil, a coach at Valencia since the summer, and is learning Spanish quickly in order to communicate with the players.
But when asked what challenges he has faced during his short tenure to date, Neville admitted working through a translator at half-time was by far and away the biggest.
He said: "Without a shadow of a doubt the biggest challenge has been half-time, having to communicate through a translator, it's the most frustrating thing. 
"The team talk, because it is well prepared and planned is fine. But half-time obviously it just frustrating, you want to be able to speak and for people to react. 
"But it's my problem, I knew what I was getting into but that is the biggest frustration and challenge so far."
Watch Valencia v Real Madrid live on Sky Sports 3 HD from 7pm on Sunday, with kick-off at 7.30pm