Zinedine Zidane refuses to criticise Gareth Bale after Real Madrid win at Napoli
Last Updated: 08/03/17 8:35am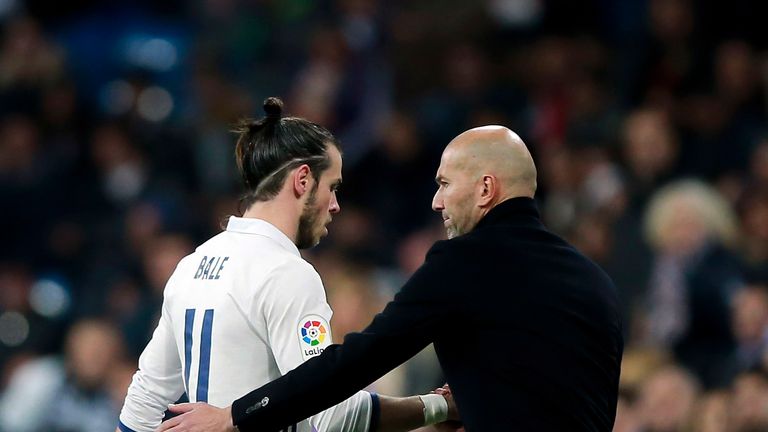 Zinedine Zidane refused to criticise Gareth Bale as Real Madrid overcame a dismal first half to end Napoli's Champions Lague quarter-final hopes with a clinical 3-1 win at the San Paolo on Tuesday.
Bale returned to Real's starting line-up alongside Cristiano Ronaldo for the second leg of the last-16 clash after he missed the 4-1 league win at Eibar last weekend due to suspension.
But the Welshman was one of several players left in the shadows by a spirited Napoli side looking to overcome a 3-1 first-leg deficit to the Spanish giants.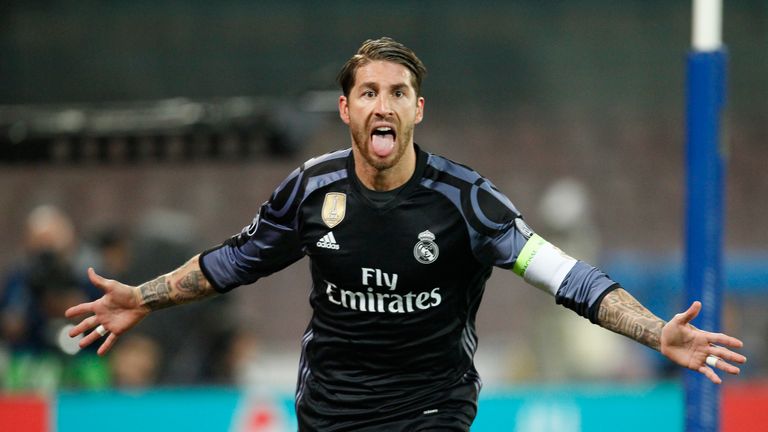 Maurizio Sarri's men had 11 shots in the opening period, the most Real had seen in a Champions League game since facing 15 against Juventus in 2013.
But Zidane was quick to brush off claims Bale had not performed his defensive duties.
"I don't agree at all," the Real coach said. "In the first half, none of us played well."
Real advanced 6-2 on aggregate and will go into the hat for Friday's quarter-final draw hoping for a slice of fortune as they maintain hopes of being crowned European champions for a 12th time.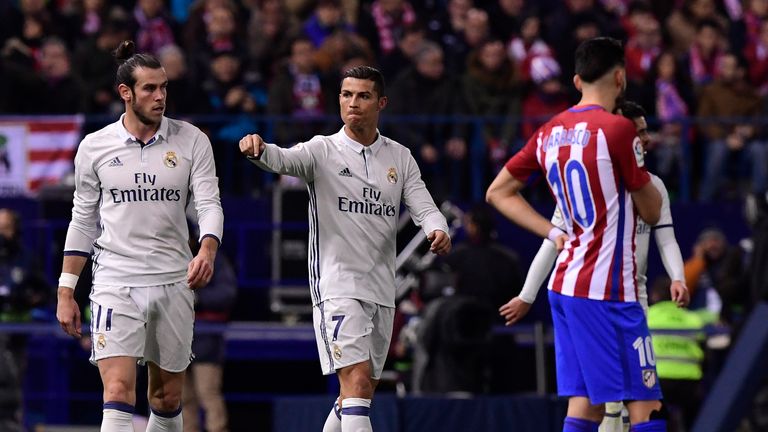 But Zidane, who had captain Sergio Ramos to thank for giving Real a 2-1 lead by the 57th minute after Dries Mertens' superb 24th-minute opener for the hosts, said he will expect improvements.
"I don't think we were lucky," the Frenchman told Mediaset Premium. "Good luck doesn't exist in football.
"But we obviously have to do better. We knew the start here against Napoli would be hard, it's a hard stadium to play at.
"We suffered a lot in the opening half, we didn't get to play the way we had planned. In the second half we did a lot better, and I'm happy with the win.
"The fact two of our goals came from corners doesn't matter. It's all part of the game."