Guillem Balague provides his thoughts on a busy week in Spain, including why the Barcelona-Real Madrid guard of honour row is ridiculous.
Barcelona maintained their unbeaten record in La Liga with a 3-1 victory over Leganes on Saturday, thanks to Lionel Messi's hat-trick, while the Madrid derby ended 1-1 at the Bernabeu on Sunday.
Zinedine Zidane says Real Madrid will not give rivals Barcelona a guard of honour if they were to claim the title before the Clasico on May 6, due to the fact Barcelona did not line up for them after winning the Club World Cup in December.
And Guillem's not overly impressed by the row...
Guard of honour row 'ridiculous'
Remember, Barcelona need three wins and a draw, if Atletico win all of their games, and that fourth game would be against Real Madrid at the Nou Camp, so there would be no need for a guard of honour anyway.
I remember three times that Real or Barca have done the guard of honour for each other; Barca to Real in 1988 at the Nou Camp, Real to Barca in 1991 at the Bernabeu, and then in 2008 where Barca lined up for Real at the Bernabeu.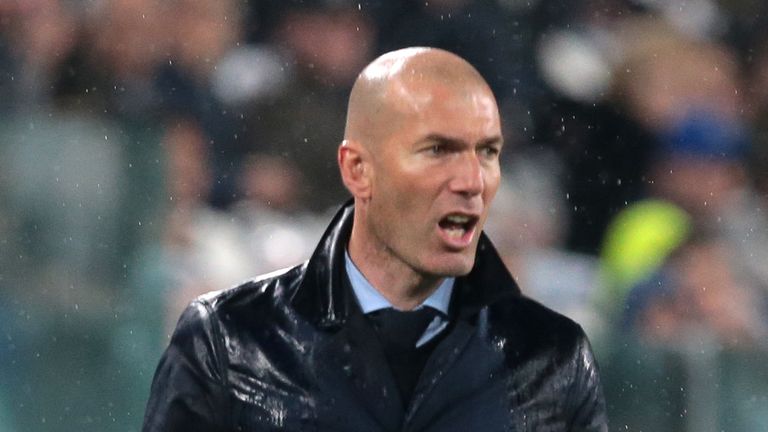 In December, the talk was whether Barca would give Real a guard of honour for winning the Club World Cup, and the answer was: no.
The whole thing is quite ridiculous, because both clubs then go out in the world and talk about values, being a gentleman's club; values being Barcelona and gentleman's club being Real Madrid. One way they could show this is in these types of games.
"We're not going to do the guard," Real Madrid head coach Zidane said on Saturday. "It's my decision and that's it. I don't understand the point of the guard, so we aren't going to do it. Anyway, we are a long way from the end of the season."
Zidane said it was his decision, but I'm pretty sure it was a club decision, not his.
Magical Messi
This was Messi's 40th hat-trick in his career. In 14 seasons he is averaging 0.86 goals per match, with 546 club goals, and he has won 30 titles in the process.
He told his team-mates he was a bit worried because he felt some muscle pains before the game, but he was even more worried that he had lost the rhythm, the pace, and that he needed to play to get that back and recover it.
We didn't see the best version of Messi against Roma, and of course he missed the two Argentina friendlies, and only played the last half an hour of the Sevilla game last weekend.
But let's not forget he's played practically everything this season, and at the end of the season when you have to create and be sharp in your mind and body, it can be a worry.
This Barcelona has been depending on Marc-Andre ter Stegen, on Messi, and on the decisions of Ernesto Valverde, so let's see how far they can go with this.
Gomes shows value of mind
Andre Gomes was preparing himself for this to be the season where he shows everybody his level, but it wasn't happening.
He was feeling quite low about that, which was blocking him. You could see he was training well, which is why Luis Enrique and Valverde wanted him, but you could also see that he was not performing well in games.
He started being whistled by the fans, but then he made a great decision. He did an interview in Panenka, a brilliant Spanish football magazine, and explained that he was ashamed to walk the streets, he was very low in confidence, and it was a release to talk about it.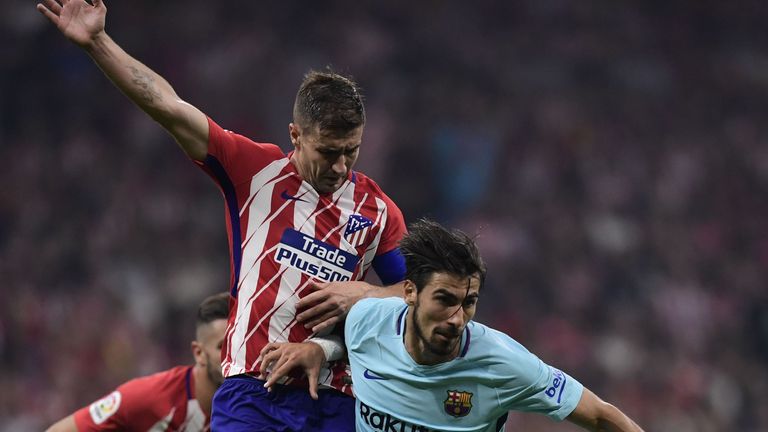 Since then, he has been clapped by the fans, they understand now it makes no sense to have a go at one of your own, and he played quite well against Leganes. He played 90 minutes for only the second time in the league this season.
He completed 95 per cent of hispasses, and alongside Gerard Pique he recovered the most possession in the side.
Mind is everything; perhaps now we put too much emphasis on tactics, movement of players and formations, but the mental side of football is so important.
There's a story that always sticks with me and reflects this... at the beginning of his stay at Chelsea, Jose Mourinho walked into the showers where Frank Lampard was showering, and told him he was the best midfielder in the world, before walking away. For Lampard that stayed in his head forever, and helped him push himself to the next level.
Oblak among the best
Jan Oblak, David de Gea and Ter Stegen are the three best goalkeepers in the world. Oblak made several saves in the 1-1 draw with Real Madrid, showing his huge value to Atletico.
The problem is: his future. Atletico want him to stay, want to renew his contract, but PSG are lurking.
PSG, Juventus and Roma have realised in recent weeks that what Atletico Madrid had to do in recent years is outstanding. As I've said in the past, having Barcelona and Real Madrid doesn't make this league less competitive, it makes it more competitive. Because it makes everybody raise their game.
Resting Ronaldo reaps reward
Ronaldo was rested for the last half an hour, and despite the fact Real are looking after his energy levels, strength and physique, he has still managed 24 goals in the league, and 40 in all competitions.
He's scored in the last 10 games in all competitions, and this is the fifth time he has been replaced. It was the earliest he has been subbed this season at 64 minutes, but was happy to do so, and it was all planned.
If you put together the five games he missed for his ban, and the fact he did not play in the Copa del Rey, it gives you an idea as to why he is so sharp.
Valencia form extraordinary
Valencia's 1-0 win over Espanyol was their eighth in their last nine games; being one point ahead of Real Madrid and three behind Atletico is extraordinary.
Rodrigo scored again, and not only is he important for Valencia because of his 15 goals, he's important because in the past five wins he has scored six goals, being the first goalscorer in all five.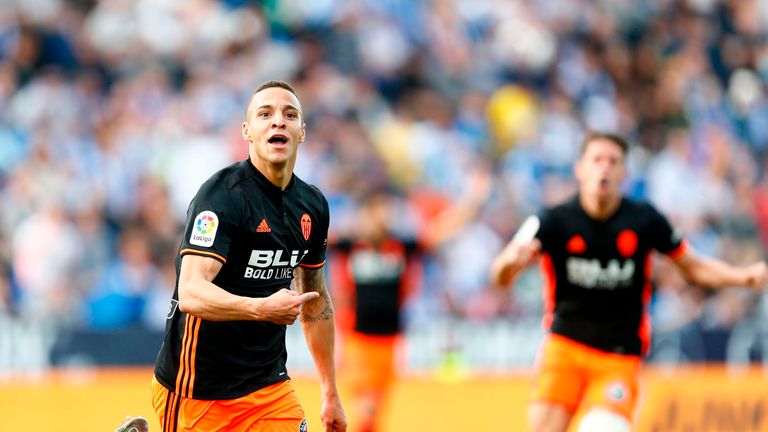 He has to be sharp, because there is a battle to be Spain's No 9 in Russia. Diego Costa will definitely go, and it will be alongside either Rodrigo or Iago Aspas.
Aspas played for the second time this season as a No 9, in the 4-0 win over Sevilla, and for the second time he scored a hat-trick. He has 19 goals this season.
But for Valencia, Geoffrey Kondogbia and Goncalo Guedes were fantastic. Valencia want to keep Guedes, on loan from PSG, and they will offer them around 35 to 40m euros, to be paid over six years. But remember that Valencia have an FFP problem, and won't be able to pay more than that.