Atletico Madrid's Antoine Griezmann says Barcelona were difficult to turn down
Last Updated: 07/09/18 6:33pm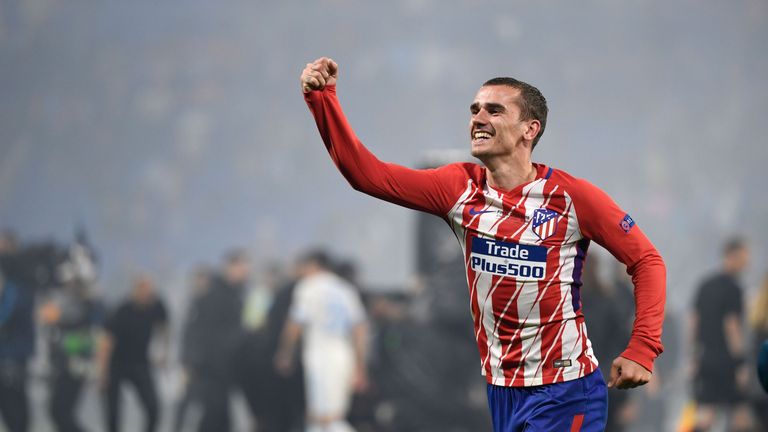 Antoine Griezmann has admitted it was hard to reject a move to Barcelona in the summer but says the "love" he receives at Atletico Madrid convinced him to stay.
The France World Cup winner announced in July in an hour-long documentary broadcasted on Spanish TV that he would be remaining with Atletico despite interest from La Liga champions Barcelona.
Days after the announcement, Griezmann pledged his long-term future to Atletico by signing a new five-year deal.
The 27-year-old told French newspaper L'Equipe: "It's like when you get love at home. You're not going to go anywhere else.
"At the club, they've done everything to make me feel good, including efforts to sign important players and create a great team.
"I feel like the base, or the most important piece of the puzzle. That's what made me stay.
"It's hard to say no to clubs like Barca but, really, I'm fine here. It's my home and I want to do something great."