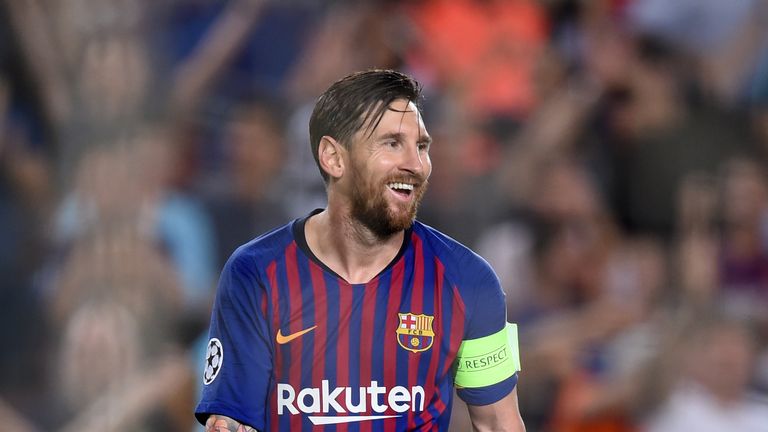 The life of Lionel Messi will be the subject of a new Cirque du Soleil show in 2019.
The Montreal-based performance group will take the production on an international tour next year, saying it will "artistically translate the unparalleled talent that Messi displays in each match".
Cirque du Soleil has previously honoured The Beatles and Michael Jackson among others.
"The show will draw its inspiration from the incredible talent and accomplishments of the football legend, who embodies the unique spirit and values of his sport," a statement on the Cirque du Soleil website read.
The five-time Ballon d'Or winner described the show as a "family favourite" in the Messi household.
"It feels both crazy and incredible that Cirque du Soleil will create a show based on my life, my passion, my sport," Messi said on his website.
"I have no doubt this show will amaze people as their shows always do."
Cirque du Soleil's president said the company was delighted to be working with a "living legend".
"We are convinced that bringing Messi's legacy to life on stage will touch audiences and speak to all football fans," Jonathan Tetrault said.