Barcelona's Rafinha out for six months following ACL injury
By Associated Press
Last Updated: 04/12/18 3:44pm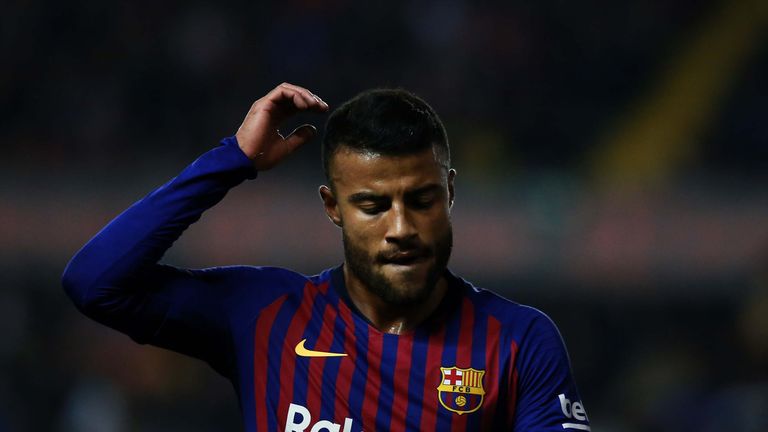 Barcelona midfielder Rafinha is likely to miss the rest of the season following an operation on his anterior cruciate ligament.
The club announced on Tuesday they expect Rafinha to be out for six months.
The midfielder suffered a ligament injury in his left knee during their 1-1 draw with Atletico Madrid on November 24.
A club statement read: "Rafinha has had the ligaments on his left knee successfully operated on, he will be out of action for approximately six months."
The Brazilian enjoyed a run in the starting XI last month while Lionel Messi was injured. He started against both Real Madrid and Rayo Vallecano in the La Liga.
He also played in the home tie against Inter Milian in the Champions League where he scored the opening goal in a 2-0 win.