Neymar has been hailed as Barcelona's driving influence in the absence of Lionel Messi, following a string of impressive displays.
Neymar, who this week pledged to sign a new deal at Barcelona, after the club's director of football Roberto Fernandez said the Catalan giants are working on a deal to keep the 23-year-old for the rest of his career.
The Brazilian, who has eight goals in 10 appearances this season, provided both assists for Ivan Rakitic's goals in Barcelona's 2-0 Champions League win over BATE Borisov on Tuesday evening as well as netting four against Rayo Vallecano in La Liga last Saturday.
Messi is facing another month on the sidelines as a result of the third-minute knee injury he suffered during his side's 2-1 win over Las Palmas in September - so the focus is likely to remain on Neymar and his strike partner Luis Suarez.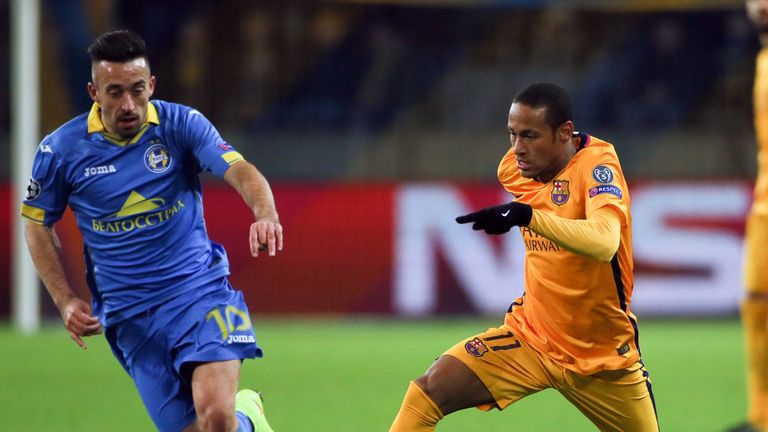 Luis Enrique's side have won three out of their four matches since the loss of Messi but Neymar's team-mates are confident the Brazilian can continue to deal with the added responsibility, particularly with the additional blow of captain Andres Iniesta's injury-forced absence.
"I think it is the case that Neymar has taken up a roll where he participates more in the build-up of play with Messi not there," said Barca defender Marc Bartra.
"He is playing well and with the quality that we have in attack it is important that players like he and Suarez keep scoring the goals for us."
It means Neymar, as a result, has needed to pick up the ball in deeper areas of the pitch and add a creative spark to his team alongside scoring goals.
Barcelona's three influential strikers Neymar, Messi and Suarez scored 122 goals between them last season en route to the treble of La Liga, Copa del Rey and the Champions League.
Suarez has already scored seven goals in 11 appearances this season and Javier Mascherano believes that both of Barcelona's star centre-forwards need to continue firing on all cylinders if the club are to continue their success.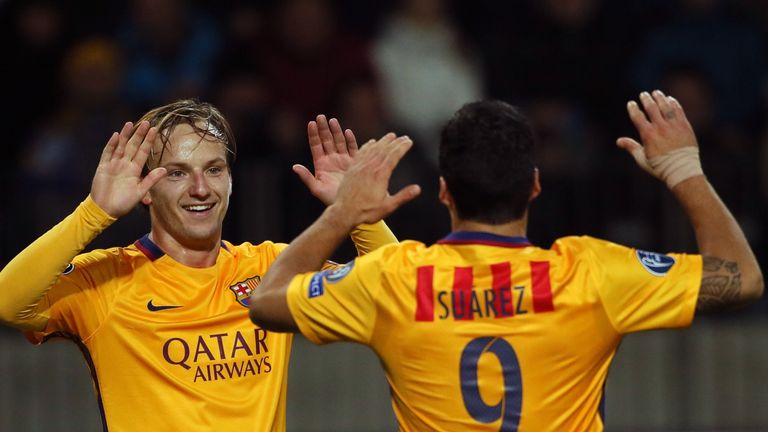 "Neymar is a great player but Leo is incomparable and there is no way you can replace him," said the defender.
"Neymar and Suarez are among the best players in the world, they needed to step up and fill the gap which is what is happening but it is also the responsibility of the rest of the team.
"We are not at top level in front of goal and we are aware of that the team can do more but with work we will get there."