Barcelona's unbeaten La Liga run an 'incredible achievement', says Terry Gibson
Last Updated: 10/04/18 3:00pm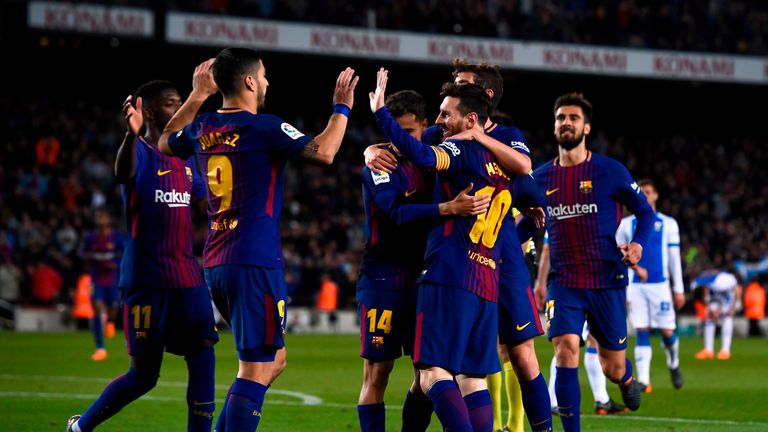 Barcelona's unbeaten run in La Liga is an 'incredible achievement' after their struggles in the summer, says Terry Gibson.
Ernesto Valverde's men have not lost in just over a year - last suffering a league defeat on April 8 2017 against Malaga - and their run has seen them catapult to the top of the standings this season with an 11-point gap over second-place Atletico Madrid.
With seven games of the season to play, Barcelona could match Arsenal's 'Invincibles' by going a whole league season without loss, although Gibson thinks there will be a slip up despite their sensational run.
"Ultimately, it's all about winning competitions. At the moment, they haven't won anything but it's still incredible," he said on the La Liga Weekly podcast.
"Perhaps we haven't made enough of this unbeaten run because it's been a year since they lost to Malaga, Neymar got sent off for sarcastically applauding the referee and Sandro Ramirez was on fire for Malaga. It was the game that pretty much ended their chances of winning the title last season.
"Then you come to the catastrophe of Neymar in the summer, which nobody saw coming. It happened in the space of two or three weeks, where it was realistic that PSG wanted to and were going to pay the money for him.
"So they had no plan in place to cope with that, then amongst that, they get thrashed by Real Madrid in two legs [in the Spanish Super Cup]. Gerard Pique came out and said that it was the first time it was really miserable and the first time in nine years since being at the club that he felt inferior to Real Madrid.
"So for them to then go on that run to where they are now, it is an absolutely incredible achievement. I've said all along that I don't think they will go the whole season without getting beaten, I think there will be a slip up somewhere along the way.
"They'll be running out of games when the title is won or a few days before the Champions League semi-finals - assuming they get through - where players will have to be rested because the title is the bag. The next priority will be the Copa del Rey, then success in the Champions League.
"There would be no point in Valverde sitting there and thinking 'we have three days until we play Real Madrid in the Copa del Rey semi-final, I'm going to play Messi.' You just don't do it to protect an unbeaten record so that could be a reason why they might fall down in going unbeaten in 38 league games this season but 38 games in total is an incredible achievement."
Barcelona could have the La Liga title wrapped up by the time they face Real Madrid in El Clasico on May 6, although Zinedine Zidane's side are refusing to give them a guard of honour after Barcelona did not line up for them after winning the Club World Cup in December.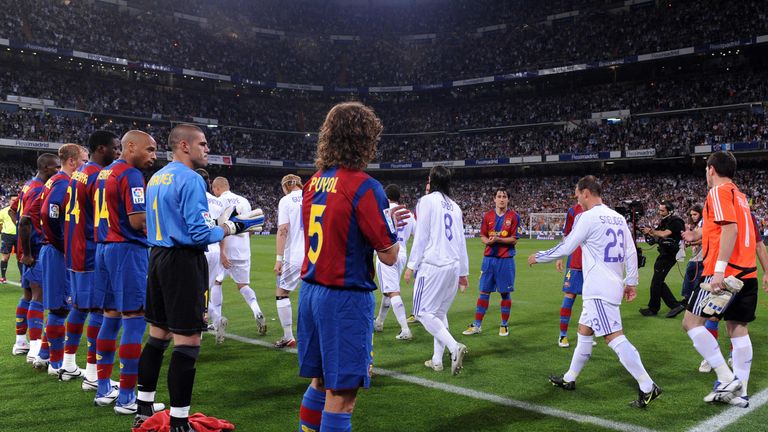 Speaking about the row, Gibson added: "It doesn't matter. I understand Real Madrid and Zidane being irritated that Barcelona didn't do a guard of honour when they came back from winning the Club World Cup.
"But in the grand scheme of things, if I was a Barcelona or Real Madrid player and they didn't do the guard of honour, it wouldn't bother me in the slightest. It's all about winning trophies."
Watch coverage of Barcelona's La Liga clash at home to Valencia from 5.30pm on Saturday on Sky Sports Mix.