We take a closer look at Arda Turan after the Turkish midfielder joined Barcelona from Atletico Madrid for a fee of €34m.
What's the latest on his future?
Barcelona announced on Monday night that Arda had agreed to swap the Vicente Calderon for the Nou Camp, with the player signing a five-year deal with the La Liga and European champions.
However, Arda will not be eligible to play for Barca until January 2016 due to the club's current transfer embargo.
The deal has been done by Barcelona's interim hierarchy ahead of the presidential election later this month, and it includes a provision to sell the 28-year-old back to Atleti before July 20 if the incoming board so wishes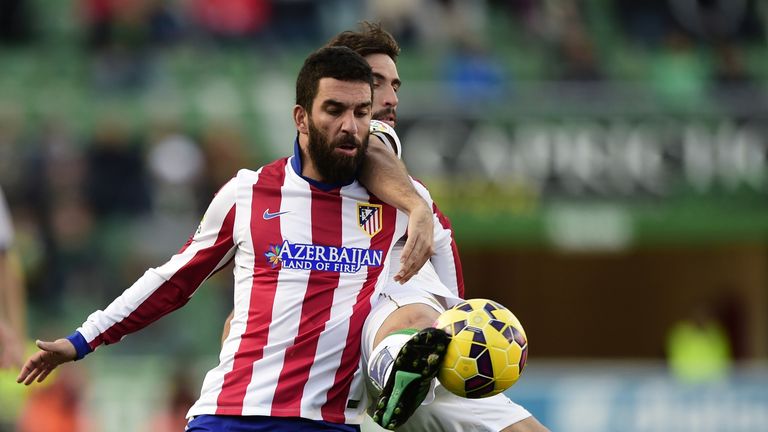 Arda leaves the Spanish capital after four years, during which time he won La Liga and reached the final of the Champions League.
What's his background?
Arda, a Turkey international with over 80 international caps, first rose to prominence at Galatasaray. He made his debut as a teenager in 2005 and became a key player the following season.
He was named Galatasaray captain at the age of just 21, and after making close to 200 appearances for his boyhood club, he was snapped up by Atletico for €12m in 2011.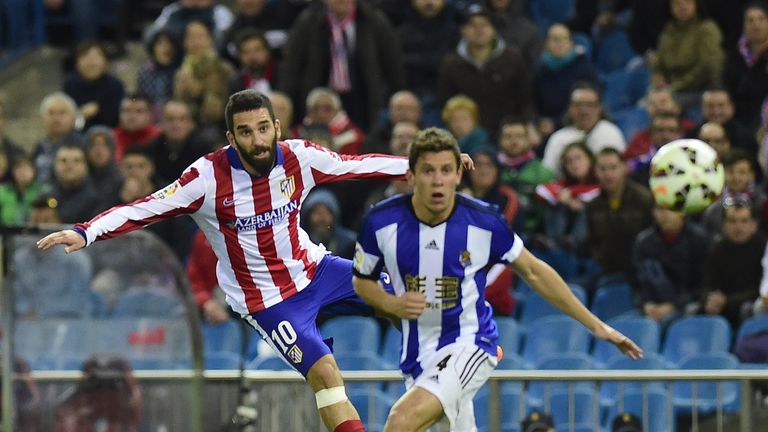 The fee made him the most expensive Turkish player in history, and he has been worth every penny for Atletico. Arda became a key player for Diego Simeone's side, making over 40 appearances in each of his four seasons at the club and playing a key role in their La Liga, Europa League and Copa del Rey successes.
Arda is not prolific – he has averaged 4.5 league goals per season since 2011 – but he has weighed in with some crucial strikes in the last few campaigns.
The playmaker was injured for their Champions League final defeat to Real Madrid in 2014, but he scored against Zenit St Petersburg, Porto and Chelsea earlier in the campaign. Last season, he netted Atletico's winner as they triumphed 2-1 at the Bernabeu in September, and he was also on target in a 1-0 win over Juventus.
What are his strengths?
As well as having a tendency to pop up with crucial goals, Arda is intelligent in possession with accurate distribution which is usually at the heart of Atletico's attacking play. Indeed, his La Liga pass completion rate of 85.2 per cent was by far the highest of anyone at the club in 2014/15.
His average of 5.25 assists per season in league and European games may seem relatively low, but it is clear when watching him play just how important he is to Atletico.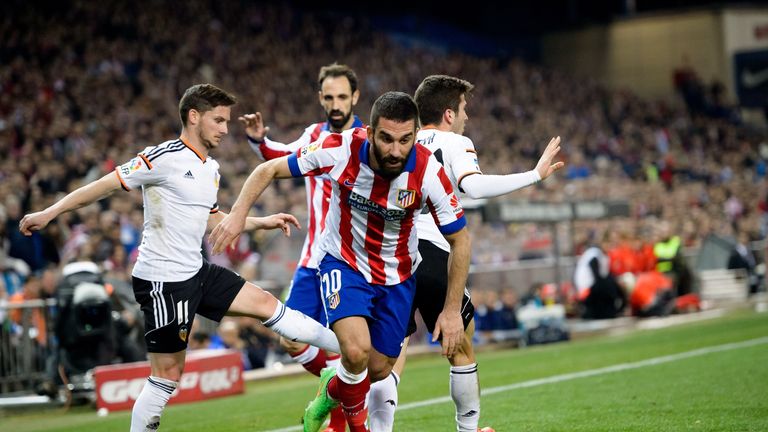 Arda possesses great vision, excellent technique and impressive dribbling abilities, and he also has the versatility to play anywhere across the midfield. The 28-year-old was primarily used on the right wing throughout 2014/15, but he has previously featured more prominently in the centre.
As well as his attacking flair, Arda embodies the tactical discipline and defensive dedication of Simeone's Atletico. His combination of technical skill and a strong work ethic suggests he will have few problems adapting to life in Catalonia.
What are his weaknesses?
Arda is fiercely competitive, which can be a weakness as well as a strength. His temper got the better of him during Atletico's fiery Copa del Rey quarter-final defeat to Barcelona last season.
The bearded midfielder, furious after he was denied a free kick following a challenge by Dani Alves, picked up his boot and hurled it in the direction of the linesman. It was a moment of madness from the Atletico man, but he somehow escaped punishment.
What do they say about him?
Simeone valueed Arda highly. "Arda is a player that gives us rhythm and has the timing in order to combine the midfield with the defence, the wings and the attack," the Atletico boss said in February. "When he is playing well he causes a lot of problems, he is a fundamental player for us."
He is also well-liked by his team-mates, and defender Miranda sung his praises last season, saying:"To play alongside Arda Turan is a special feeling. He is an exceptional star and without a doubt an difference maker of our team."
Sky Sports pundit Terry Gibson is also a big admirer of Arda. The Spanish football expert picked the Turk as his player of 2014 on Revista de La Liga in December.
"I've gone for a player who optimises Atletico Madrid," said Gibson. "When Simeone came to the club Turan was a player who would often shine when the team played well. But when they didn't play well at times you wouldn't notice him. But he's changed into a warrior under Simeone and at the same time retained that ability, skill and touch." 
And at just 28, it feels like there is plenty more to come from Arda.