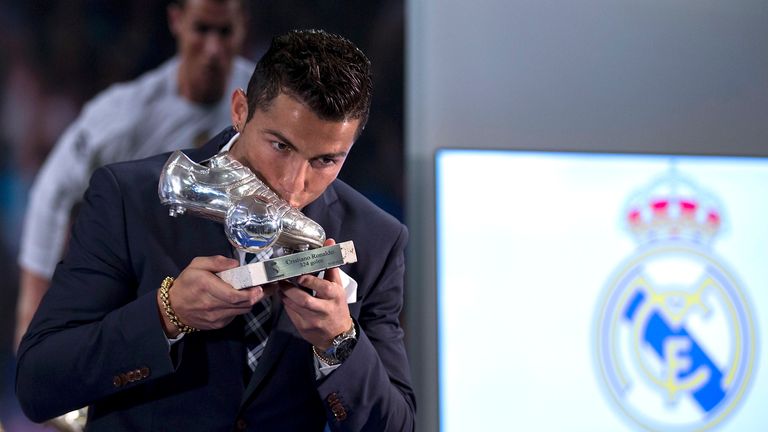 Real Madrid have honoured Cristiano Ronaldo for becoming the club's all-time leading scorer, despite most record books putting him level with Raul.
The club awarded the striker a trophy in a ceremony attended by his family and team-mates at the Bernabeu on Friday.
Ronaldo said: "I never imagined that one day I would become the club's greatest scorer."
The 30-year-old scored what Real believe is his 324th goal for Madrid in a 2-0 win over Malmo in the Champions League on Wednesday, surpassing Raul's mark.
But many have Ronaldo at 323, with the mystery goal in question coming in September 2010, a 2-1 win at Real Sociedad, where his 74th minute free-kick deflected off the back of compatriot Pepe and flew into the corner of the net.
While the record books gave the goal to Pepe, Real Madrid and the defender himself awarded the winner to Ronaldo, telling Marca at the time: "Regardless of what the official match report says, the goal belongs to Cristiano."
The free-kick was on target, and Real players congratulated the forward after the goal, but should it have gone to Pepe or Ronaldo?