Real Madrid players to wear black armbands as a mark of respect for Iraq massacre
By Sky News
Last Updated: 13/05/16 9:47pm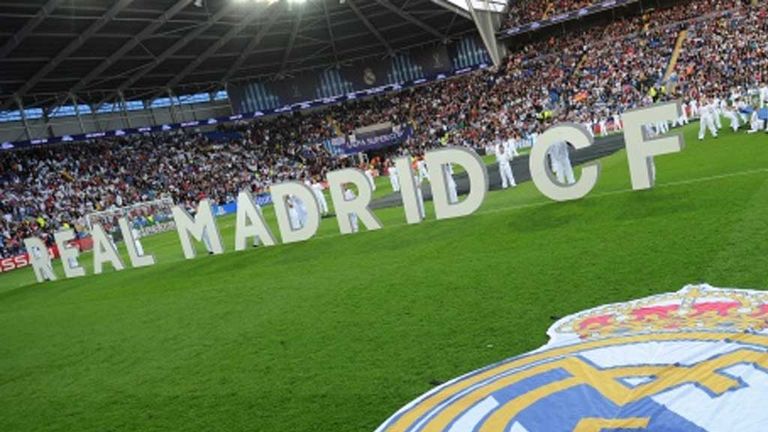 Real Madrid players will wear black armbands for their away game against Deportivo on Saturday as a mark of respect after a group of their fans were massacred in Iraq.
At least 12 people died and 25 were injured after Islamic State fighters launched a gun and grenade attack on a cafe where the club's supporters had gathered, reports say.
It is thought about 50 fans of the Spanish team were at the premises in Balad, a town 50 miles north of Baghdad, to meet for coffee and watch re-runs of the side's previous matches.
The militants, disguised in security uniforms and armed with assault rifles, were said to have carried out the atrocity because they 'don't like football and think it's anti-Muslim'.
Ziad Subhan, president of the Real Madrid supporters' club in Balad, was quoted by the website AS.com as saying: "A group of Islamic terrorists from ISIS came into the cafe, armed with AK-47s, shooting at random at everyone who was inside."
When asked about the motives for the massacre, he said: "They don't like football, they think it's anti-Muslim.
"They just carry out attacks like this. This is a terrible tragedy."
In a statement, Real Madrid said "It deeply regret the terrible attack in Iraq...expresses its great sadness and offers its regards and condolences to the relatives and friends of the victims".
"Real Madrid extends all of its solidarity to the people of Iraq, who suffer the excessive injustices of extreme violence.
"The Real Madrid players will wear black armbands tomorrow (Saturday) as a sign of their mourning and respect."