Gareth Bale's agent has told Sky Sports News that Real Madrid must assure the Wales star of regular game-time if they want to keep him.
Bale threw his future at the Bernabeu into doubt moments after he fired them to the Champions League last month, insisting he had not played enough last season and that he and his agent would discuss his options.
Jonathan Barnett says his 28-year-old client wants to win the Ballon d'Or and, although he is happy in Spain, that will not guarantee he remains in the country as they prepare to enter talks with the Spanish giants.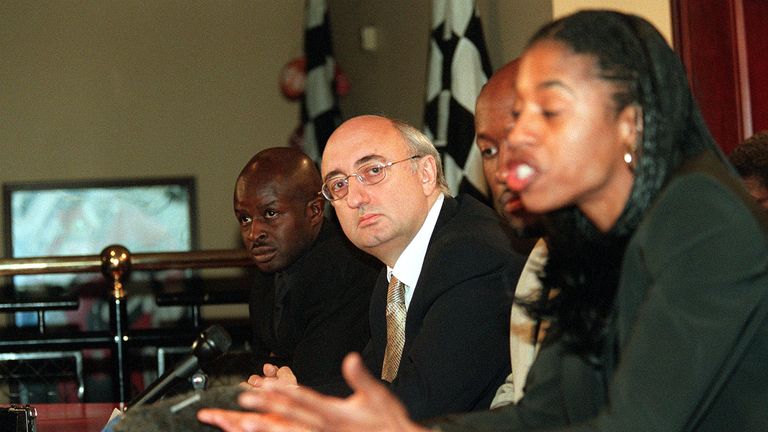 "I think we have to have a chat with Real Madrid and see where we're going," the chairman of Stellar Group told Sky Sports News at Ascot races.
"He wants a better year than he had last year. He wants to play more, and that's paramount to him. I think he's one of the top three or four players on earth. For somebody like him, he has to play. It's not about money.
"He wants to win the Ballon d'Or and I think he can. I think he's the best there has ever been in that sense (a British player abroad), unless someone can name me someone who's been more successful.
"I think that goal (in the Champions League final) elevated an interest in him. But we already knew how good he is. He doesn't need to prove how good he is. It was a magnificent goal and the timing was great too.
"He loves his life in Spain. He has three children, and he's very happy there. But we have to see. He has to play football. (As an Arsenal fan) I'd love him to play there but it's got as much chance as me going to the moon."
Sky Sports News has already ruled out a potential return to former club Tottenham due to the huge finances in transfer fees and wages that signing Bale would demand.
Manchester United and Chelsea are reportedly interested in Bale, but Sky Sports News understands he is not a target for Spurs despite a contract clause that allows them to compete with any successful bid from a Premier League club.
Bale became a world star at White Hart Lane before a then world-record £86m move to Real Madrid, where he was won four Champions Leagues, a La Liga title, a Copa del Rey, and two Spanish Super Cups in five years.