Jose Mourinho faces £1.78m fine in agreement with Spanish tax authorities
By Sky Sports News
Last Updated: 04/09/18 6:04pm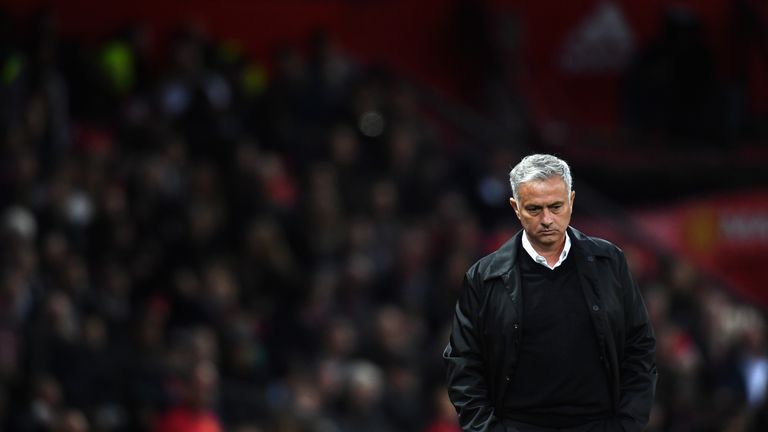 Jose Mourinho has reached an agreement with Spanish tax authorities and faces a £1.78m fine, according to Sky sources.
The Manchester United manager has reached a deal after being accused by state prosecutors of defrauding Spain's Tax Office of £2.9m (€3.3m) in 2011 and 2012.
Madrid-based newspaper El Mundo has claimed Mourinho has also agreed to two six-month prison sentences that he is unlikely to serve due to Spanish law stating that a sentence of under two years for a first offence can be served on probation.
But Sky Sports News has been told that prison sentences are not part of the agreement.
Manchester United and officials from the court have so far not commented on these reports.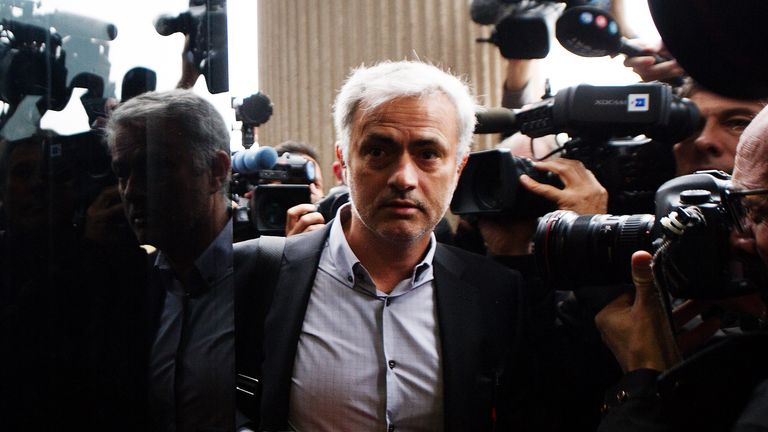 Spanish authorities have cracked down on tax evasion in recent years, with a number of high-profile players agreeing similar deals to Mourinho.
Cristiano Ronaldo - who played under Mourinho at Real - also received a suspended two-year prison sentence and was fined nearly £17m.
Current and former Barcelona players Lionel Messi, Alexis Sanchez and Javier Mascherano have also been found guilty of tax evasion.