Transfer news: Carlo Ancelotti opted to keep Angel Di Maria at Real Madrid over Mesut Ozil
Carlo Ancelotti has revealed that he agreed to sell Mesut Ozil as he considers Angel Di Maria to have more character.
Last Updated: 26/10/13 12:53pm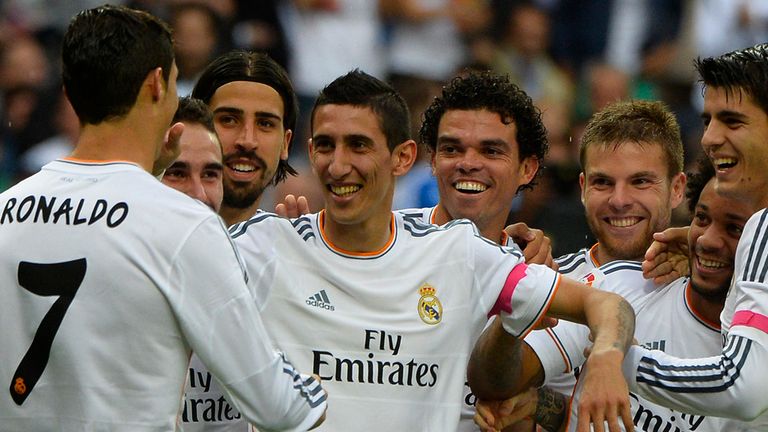 Eyebrows were raised in the Spanish capital when a deadline day sale was sanctioned which sent popular playmaker Ozil to England.
That deal came on the back of Gareth Bale's record-breaking arrival, and it was expected that creative talent would be moved out to make way for the Welshman.
Di Maria saw his future called into question, but Ancelotti has kept faith with the Argentine winger as he helps to bring greater 'balance' to Real's forward line.
Explaining his transfer stance, the Italian tactician said: "I decided the departure of Ozil. I prefer Di Maria for the balance of the team.
"It's true, that maybe Di Maria has less quality than Ozil but on a profile of dynamism, character and help to the team I preferred Di Maria.
"With the arrival of Bale it was better to have Di Maria than Ozil."
Certain members of the Real squad have questioned the decision to part with Ozil, but Ancelotti has made it clear that what he says goes at Santiago Bernabeu.
He added: "The players have to be professional.
"The player is not asked about these things, if a player is leaving or not.
"If you have a friendship with a player you may be a bit sad that a player is leaving, but nothing more."