Real Madrid's Cristiano Ronaldo and FIFA president Sepp Blatter have made peace
Real Madrid forward Cristiano Ronaldo says he and FIFA president Sepp Blatter have settled their differences.
Last Updated: 13/01/14 5:32pm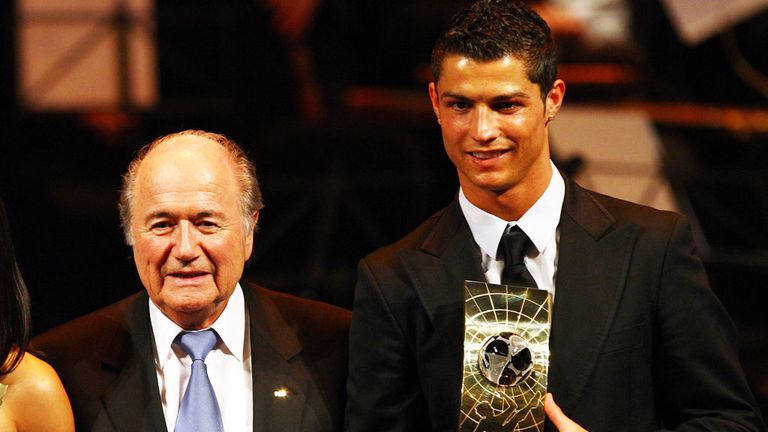 Ronaldo was angered last October when Blatter made a joke at his expense during an event at the Oxford Union.
Asked to compare Ronaldo to Barcelona's Lionel Messi, Blatter replied: "One has more expenses for the hairdresser than the other."
Ronaldo took the remark to be implying that he was too concerned about his appearance and wrote on Facebook: "This shows clearly the respect and consideration that FIFA has for me, for my club and my country."
However, Blatter subsequently wrote a letter of apology and, speaking ahead of the Ballon d'Or ceremony on Monday, Ronaldo said he considers the matter closed.
"We talked over the telephone and everything was cleared," he said.
"This is no longer an issue, neither for us, nor for football."