Real Madrid were jeered by their own supporters following their 4-3 defeat at home to Schalke in the Champions League on Tuesday.
Despite Real still progressing to the quarter-finals of Europe's elite club competition, there is a growing frustration among the Los Blancos fanbase at a side which, since the winter break, has surrendered the La Liga lead and failed to win seven out of 15 matches this year.
Real have now managed just three wins in their last seven matches in all competitions. So what's happened to Carlo Ancelotti's side who, at the end of 2014, racked up an incredible 22-game winning streak?
We spoke to Sky Sports Spanish football expert Terry Gibson to analyse the key issues behind Real's downturn in form…
Reliance on individuals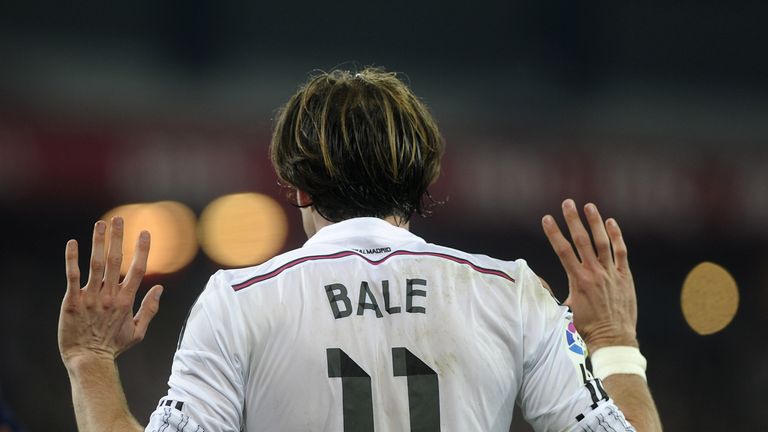 "Football is a team game but Real Madrid have, for a long time, been a side reliant on individual talent and they expect – with the money they pay for their players – that to be enough to win them matches and trophies. And it can be. Last season they won the Champions League with that formula.
"But when the key players - such as Gareth Bale - don't deliver it falls apart and the supporters get their hankies out. They are solely reliant on individual talent in a team sport.
"Ancelotti has been excellent at knowing how to handle these world-class superstars but unfortunately when it goes wrong the manager needs to demand a system of play when they haven't got the ball which sees them press the ball high up the pitch. That's where it falls apart..."
No defensive system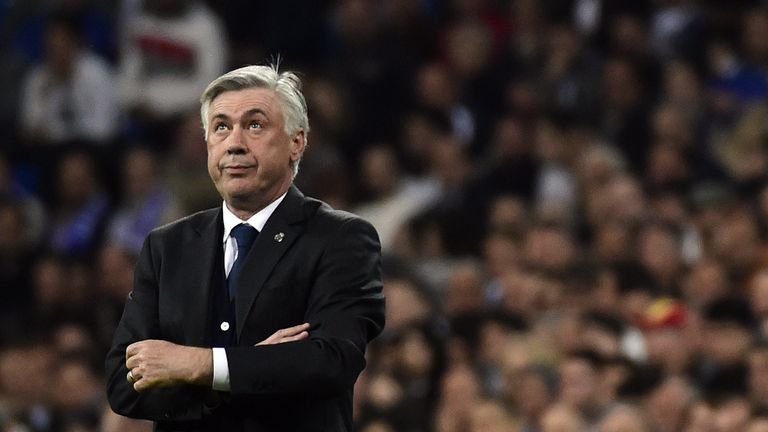 "When you see the goals Real Madrid conceded against Schalke, it's incredible – the defenders are all over the place, there's no midfield tracking back and they're not defending from the front. There's a lack of cohesion between the different parts of the team.
"A lot of people think Real would be better in a 4-4-2, which they used in the Champions League and Copa del Rey finals last season. However, Ancelotti has said, when Gareth Bale, Karim Benzema and Cristiano Ronaldo are fit they will always play. So the team and system picks itself – even though the extra midfield player would give them a little bit more protection down the flanks when teams are attacking."
Lack of rotation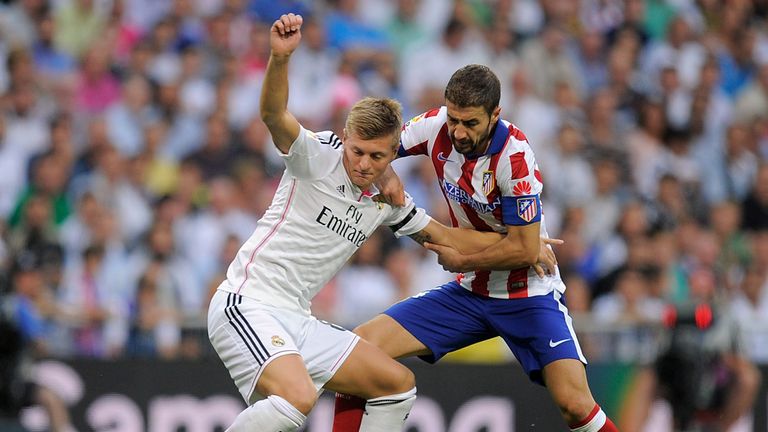 "There have been complaints about a lack of rotation at Real Madrid – and Toni Kroos is one player who appears to be suffering. He has come from the Bundesliga, which has an 18-team league and a month off after Christmas. Now, having won the World Cup with Germany, he has played in every league and Champions League match and only missed one early-season Copa del Rey game. Recently he's looked tired.
"Similarly, Real have suffered with injuries to Luka Modric, Sergio Ramos and James Rodriguez. But everyone has injuries – Real have enough world-class players in their squad to be doing better than what they are at the moment."
Tough games
"Since the winter break, Real Madrid have lost away games to Valencia, Atletico Madrid and Athletic Bilbao – and they're all tough games. We hear time and time again that there's no depth in the Spanish league but that's not true. A trip to Bilbao is not easy and the week before that they drew with Villarreal, another good team.
"Now they've lost to Schalke in the Champions League – but gone through on aggregate – and people are calling it a crisis. But Real are coming up against tough teams, who are determined to get a result against them."
… But don't panic
"It's better for this run to happen to Real Madrid now before the Champions League quarter-finals and El Clasico.  
"With Real Madrid, anything can happen. They have the players to go to Barcelona, beat them, go back to the top of the league and then it will be crisis over.
"They could go on to win the Champions League and La Liga and we'll look at these two or three weeks where Real have suffered and forget about it. That's the type of club they are. They are capable of beating any team."