Diego Costa lifts lid on Chelsea fall-out with Antonio Conte
By Sky Sports News
Last Updated: 29/09/18 11:57am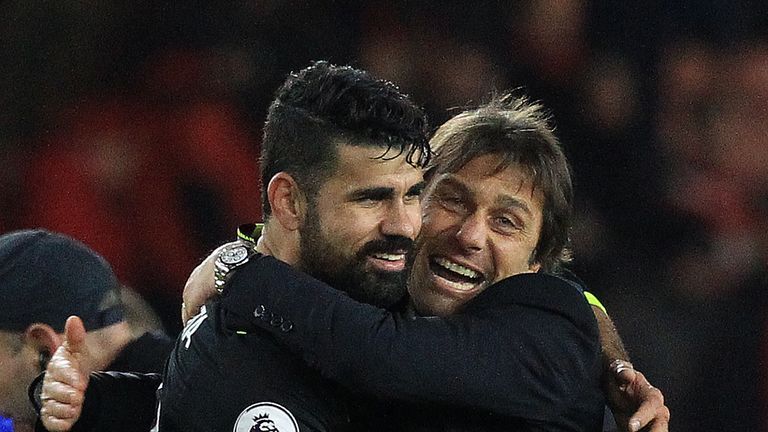 Diego Costa has lifted the lid on his fall-out with Antonio Conte during their time together at Chelsea – with the Atletico Madrid forward still appearing to hold a grudge against the Italian.
The 29-year-old joined Chelsea from Atletico in the summer of 2014 under the management of Jose Mourinho and went on to score 59 goals in 120 matches during his time with the club.
He played a pivotal role as Conte secured the Premier League title in his debut season in England, but was then deemed surplus to requirements at Stamford Bridge.
Costa refused to return to Chelsea's Cobham training base during the summer of 2017 and instead remained in Brazil until Atletico struck a deal to re-sign him.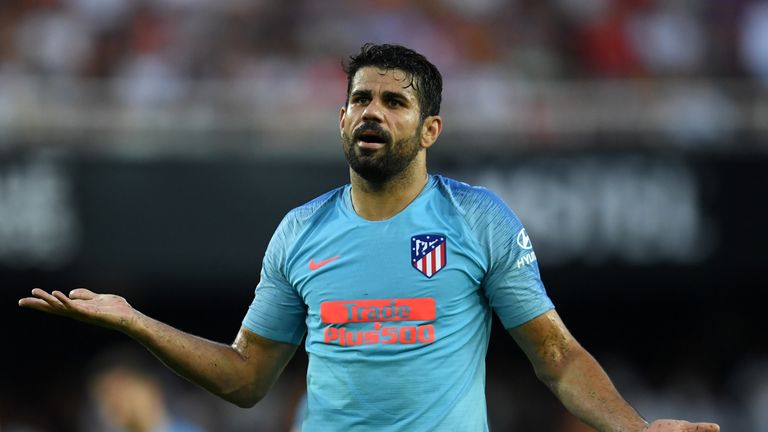 "It was a very bad moment, but it wasn't my fault. People said things, but time puts everything in its place. Look where the coach is, look at Conte," Costa told Marca, referencing Conte's sacking in the summer.
"I was wrong going to Chelsea, because of their way of dealing with things. Cholo [Atletico coach Diego Simeone] is a direct coach, and when he doesn't love you, it's clear and he shows it.
"At Chelsea it was the opposite. I had the option of returning to Atleti and when Chelsea told me to go back to training with the reserves, I was clear that I was going back to Atletico, even though there were other offers.
"If not, I would've stayed in Brazil with my family. I had to live my whole life with my family. I have other values that no money can buy."
Costa has scored nine goals in 24 appearances since re-joining Atletico in January - with the deal having been struck the previous September - and the Spain international says he is delighted having resumed his working relationship with Diego Simeone.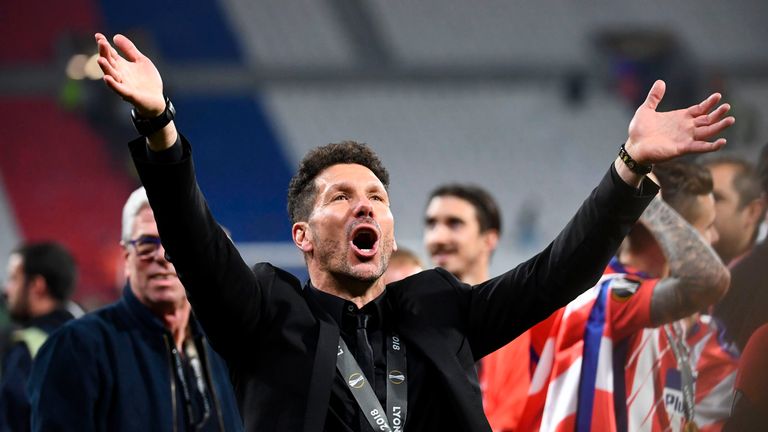 He added: "Cholo has always been important, because of the coach and the person he is. I love him as a person.
"He's always been very direct to deal with. When he told me he wanted me to come back, it was like I'd never left.
"Here I have everything; a very big club in a big city and people are more similar to Brazil. Cholo is the boss and I was excited. I was happy to return."