Mario Mandzukic has signed for Juventus, according to Massimiliano Allegri
Last Updated: 20/06/15 1:07pm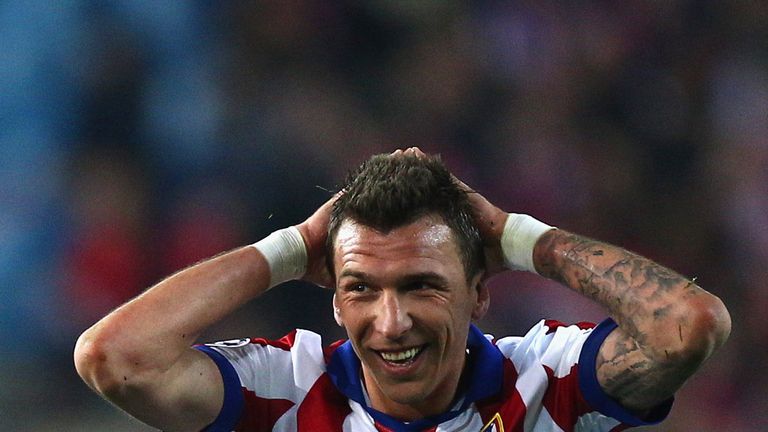 Juventus manager Massimiliano Allegri has confirmed that the club are set to sign Atletico Madrid forward Mario Mandzukic.
The Croatia forward's future at the Vicente Calderon has been unclear over the past few weeks despite the fact he netted 20 goals in his first season at the club.
Manchester United and Liverpool have both been linked with the former Bayern Munich man but it appears as though he will be on his way to Juventus, who are expected to lose Carlos Tevez to Boca Juniors this summer.
The 29-year-old will reportedly cost Juve around £13m.
Allegri told Sky Italia: "We have signed Mandzukic because he has got what we are looking for. He's a great player and I'm really happy.
"Mandzukic is an international-level player, he has scored goals in all the competitions he has played in and he'll do equally well in Italy."