Roberto Soldado says he thinks he can "go back to the player I used to be" now he has joined Villarreal from Tottenham.
Soldado moved to Spurs for £26million two summers ago after a prolific spell with Valencia, where he bagged 81 goals in 141 appearances.
However, the 30-year-old was unable to make a similar impact for the London club, where he managed just 16 goals in 76 appearances.
And he has now returned to Spain, having joined Villarreal, who finished sixth last year, for a fee believed to be in the region of £7m.
Speaking at his unveiling on Tuesday, Soldado said: "This is a very important step in my career.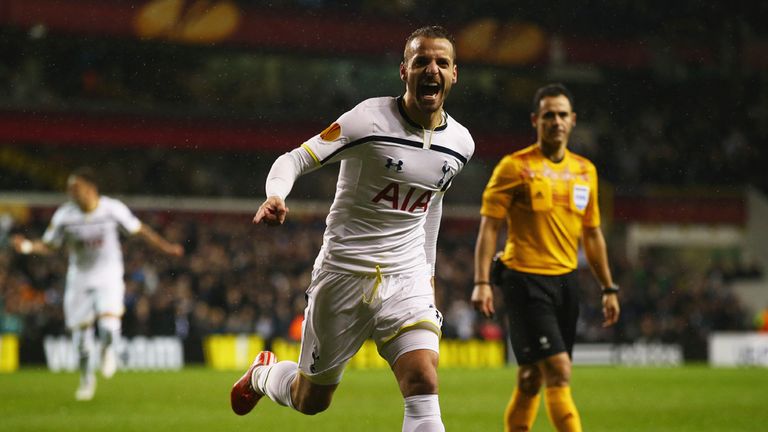 "I've been away for two years in which I haven't been able to give my best, but I'm convinced that I can score lots of goals for Villarreal.
"I've spent two very difficult years in England, where I lost my confidence. Villarreal's interest has given me the enthusiasm and will to do great things.
"When their offer arrived, I didn't hesitate, as it is a great opportunity to return to Spain and join a big club.
"I want to return to play at a good level and score lots of goals. I want to go back to being the player I used to be.
"I gave my best at Valencia but now I have come to Villarreal confident that I can do better, I'm convinced of this.
"In order to do that, I need to work very hard and give all that I have."
Villarreal begin their La Liga campaign at Real Betis on Sunday, and you can watch the match live on Sky Sports 3 HD at 9:30pm.