Mario Balotelli slams Lazio fans after Brescia game halted over racist chants
Play halted and stadium announcement made; Balotelli posts '#saynotoracism' on Instagram; FARE says: "Racism has become normalised in Italian football."
Last Updated: 06/01/20 1:34pm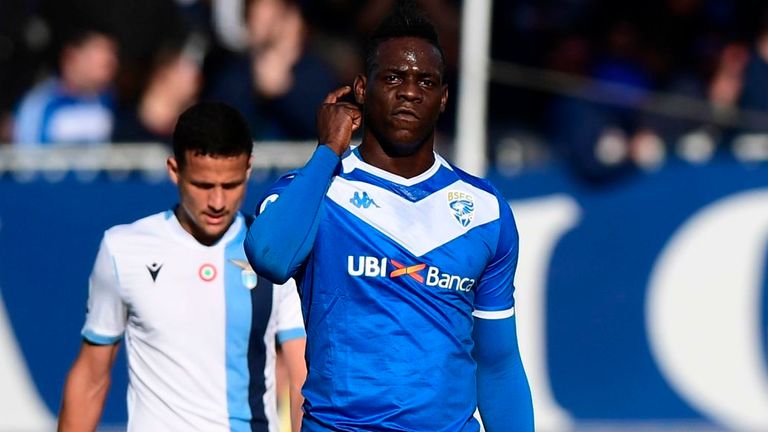 Mario Balotelli took to social media to criticise Lazio fans after play was halted due to racist chanting in Brescia's Serie A home defeat on Sunday.
A stadium announcement was also made during the match, which Lazio won 2-1, after Balotelli informed the referee of the racially abusive chants from the away supporters.
Balotelli gave his side the lead after 18 minutes at the Stadio Mario Rigamonti but then spoke to the referee just after the half-hour mark to complain about chants from among the 1500 travelling Lazio fans.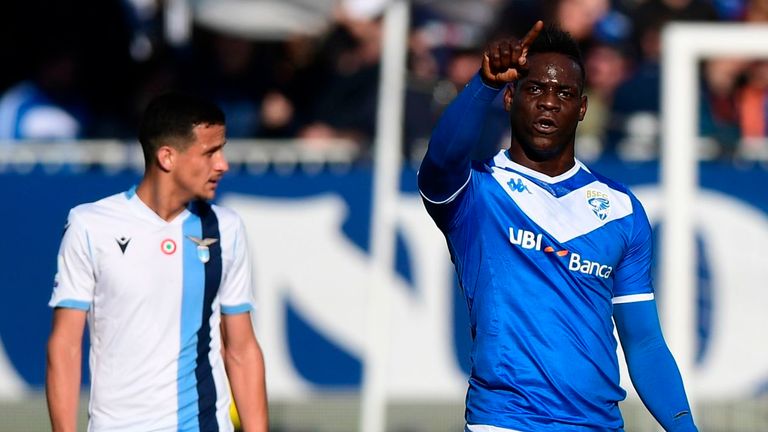 The stadium announcement urged fans not to sing discriminatory songs and said play would be suspended if the songs continued, as Brescia fans responded with chants of "Mario, Mario" in support of their player.
After the game, Balotelli took to social media to condemn the incident.
He posted on Instagram: "Is a loss that hurt but we will come back stronger and we are on the right way!
"Lazio fans that were today at the stadium SHAME ON YOU! #saynotoracism".
'Racism in Italian football normalised'
Racism in Italian football is now nothing out of the ordinary, according to FARE, an anti-discrimination campaign group.
Piara Powar, FARE's executive director, said: "We have been watching the ways in which racism has become normalised in Italian football over the last three years with increasing horror and anger.
"The actions against the abuse that many black players, and other minorities, have been suffering in Serie A stadiums has clearly not been effective. There is neither a clear position or action from either the Italian FA, Serie A, or most clubs, and the result is that the situation is the worst in the top five leagues in Europe.
"We are working with organisations at a grassroots level and an increasing number of clubs, and some governing bodies, but there is no sign of a turnaround in the situation. It will take a concerted effort in 2020 to create change; we have a clear plan, whether Italian football can meet the challenge is an open question."