Lazio have been ordered to attend a disciplinary hearing by the Italian Football Federation after fans last month spread anti-Semitic images featuring Holocaust victim Anne Frank.
Following their victory over Cagliari on October 22, Lazio fans placed stickers around the Stadio Olimpico showing a mocked-up image of Frank, the young diarist who died in a concentration camp during World War II, wearing the shirt of city rivals Roma.
In a statement on Tuesday, the FIGC said the actions of the fans, "by its clear anti-Semitic intent constitutes discriminatory behaviour".
No date was given for the hearing.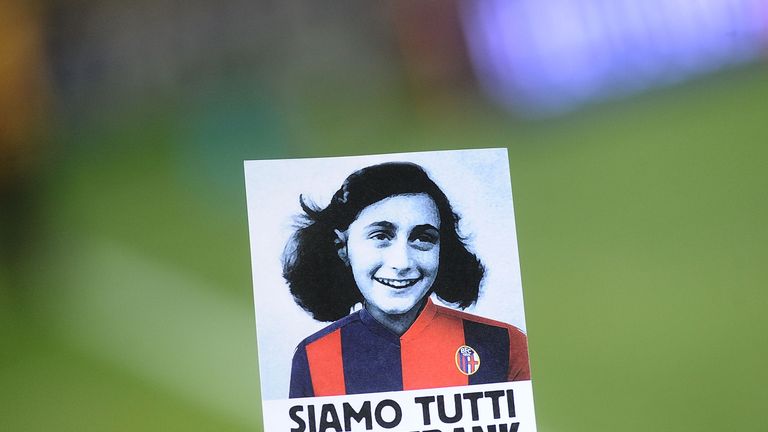 Two days after the stickers first appeared, the FIGC announced that a passage from Frank's diary would be read aloud before matches at all levels of Italian football that week.
Lazio's players wore an image of Frank on their shirt when they played away at Bologna that week, while club president Claudio Lotito said he would organise an annual trip to the former concentration camp at Auschwitz to teach Lazio fans about the horrors of the Holocaust.