Fiorentina chairman Mario Cognini says that Stevan Jovetic is not for sale
Stevan Jovetic will not be leaving Fiorentina, according to chairman Mario Cognigni
By Simone Bargellini
Last Updated: 05/02/13 3:03pm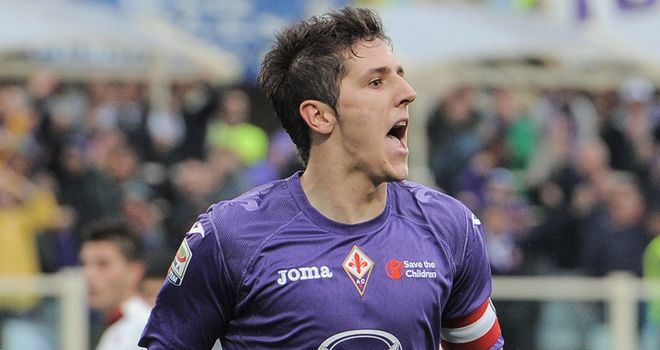 Juventus have been strongly linked with a move for the Montenegro international, and the Italian media reported that the Florence club rejected an offer of €13million (£11.2m) plus Alessandro Matri and Michele Pazienza.
Cognigni has now insisted that 23-year-old Jovetic, who has nine goals in 18 Serie A matches this season, is not for sale at any price.
"It's not possible that there will be any negotiations with Juventus for Stevan," Cognigni told La Gazzetta dello Sport.
"In fact, it's not possible to deal with them or anyone else: Jovetic is not for sale.
"He is happy at Fiorentina and has a contract with us for another three years."