Lucas Torreira talks continue between Arsenal and Sampdoria
By Sky Sports News
Last Updated: 07/07/18 6:09pm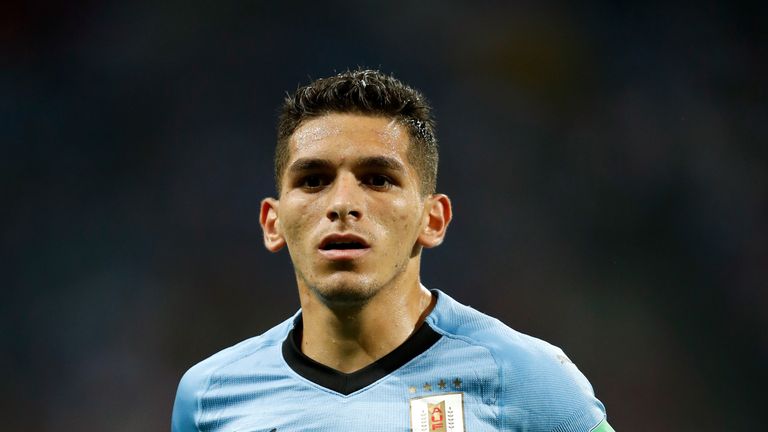 Arsenal and Sampdoria are continuing to hold talks over the signing of midfielder Lucas Torreira, according to Sky Sources.
A potential move to the Gunners for Torreira could now be accelerated following Uruguay's elimination from the World Cup after they lost 2-0 to France in the quarter-finals on Friday.
The 22-year-old confirmed he had postponed a decision on his future until after the tournament, saying: "Yes, we could have done things differently, but I did not want to think about other things."
"The World Cup is important and being part of this squad meant a lot to me. But now I have more time my future will be very clear.
"The important thing is that I'm happy to have been part of this squad and this World Cup, so I thank all the people who accompanied us."
It is understood some of the major elements of what is believed to be a £26m deal have been agreed, but there is still some work to do before Torreira is in a position to have a medical.
Personal terms are not thought to be an issue.
Torreira, who broke into the Uruguay squad this year, joined Sampdoria in the summer of 2015 from fellow Italian side Pescara and has gone on to make 74 appearances.
He played 38 times last season and scored four goals as Sampdoria finished 10th in Serie A.