Genoa captain Domenico Criscito narrowly missed Morandi Bridge collapse
By Sky Sports News
Last Updated: 15/08/18 5:57pm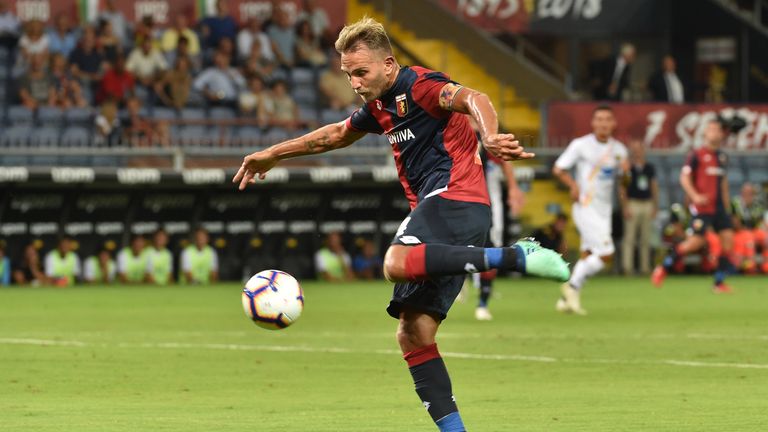 Genoa captain Domenico Criscito has revealed he was on the Morandi Bridge shortly before it collapsed.
At least 39 people were killed when the bridge collapsed during poor weather on Tuesday, with the death toll expected to rise.
Criscito says he narrowly avoided the tragedy after travelling over the bridge just minutes before its collapse.
"I landed in Genoa from Paris and got into my car, fortunately I had no luggage with me, and I headed home," he said.
"A friend of mine called me and he asked me where I was. I told him I was just going through the bridge and he told me that the bridge had just collapsed behind me.
"So it was only a matter of minutes and I was very lucky, unlike so many people who were on it. Every person goes on that bridge every day, some people to go to work, we go to the training ground and it's a crying shame that in 2018 these things can still happen.
"I, as the captain, and all my teammates feel very close to the victims' families. We are training right now but we are feeling this awful pain inside. But we are professionals and we have to train and carry on."
Genoa begin their season with an away trip to AC Milan. They returned to training on Wednesday and held a few minutes' silence after cancelling all activities and sessions on Tuesday.
Genoese club Sampdoria have requested to have their Serie A opening fixture against Fiorentina postponed following the collapse of the bridge.
The match is due to be played at the Stadio Luigi Ferraris on Sunday but the club are awaiting Serie A's response.