When Julian Nagelsmann took over as Hoffenheim manager last February, there were some doubters. And who could blame them?
A fresh-faced 28-year-old with no senior management experience took over a club joint-bottom of the Bundesliga, five points adrift of safety with just 14 games remaining.
It was no short-term deal, either. A three-year contract for the Under-19 coach showed just how much faith Hoffenheim were putting in Nagelsmann, the youngest-ever German top-flight manager.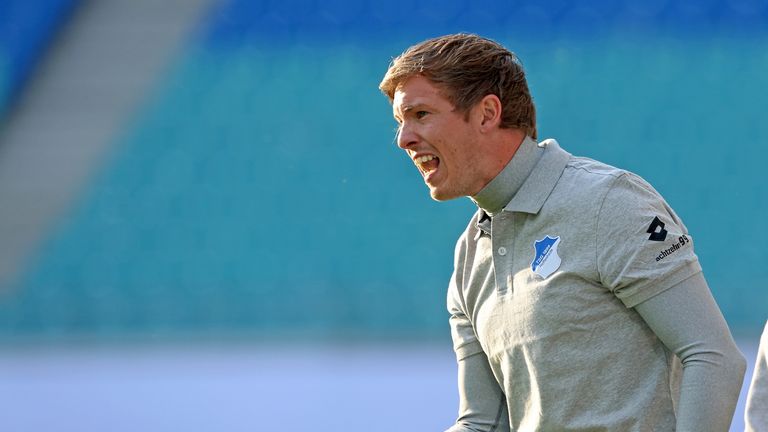 The trust was paid back instantly. With a mix of energy and organisation, Nagelsmann guided Hoffenheim to 23 points out of a possible 42, and safety by the skin of their teeth.
This season he has added more chapters to the fairy tale. Hoffenheim have lost just three times in 28 Bundesliga games, and are perfectly placed to qualify for the Champions League for the first time in their history.
How has the German manager of the year done it?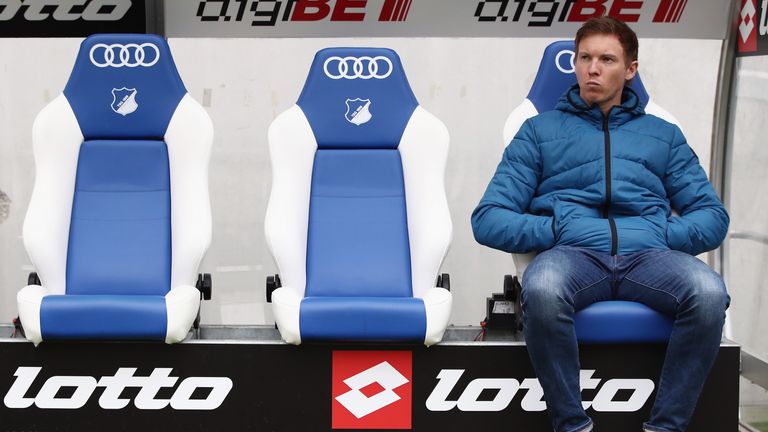 "The players' biggest enemy is routine, that's his opinion," says Sky in Germany's Mario Harter. "Nagelsmann never wants his players to get bored, he wants to challenge them.
"I enjoy watching Hoffenheim, it actually never gets boring and Nagelsmann's tactics are very flexible, he changes them often. It all ties in with the need to go against routine."
Nagelsmann was certainly no routine appointment, and his approach to day-to-day work is also unconventional.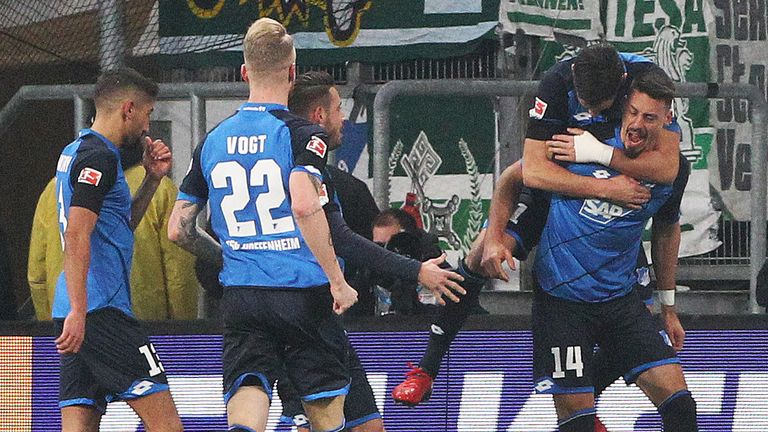 According to German media, Nagelsmann's tactical preparation involves locking himself in a room with just a pen and a notepad. Of course, Hoffenheim are a modern football club and use numerical data like any other, but Nagelsmann's simplistic approach when finalising a style for a Saturday afternoon goes against the grain.
As a 29-year-old manager of a football, commanding respect may be difficult. Winning helps, but so does an egalitarian approach to his office.
"Nagelsmann does not have an office for himself at Hoffenheim," says Harter. "He shares his office with his assistants. That's important to him."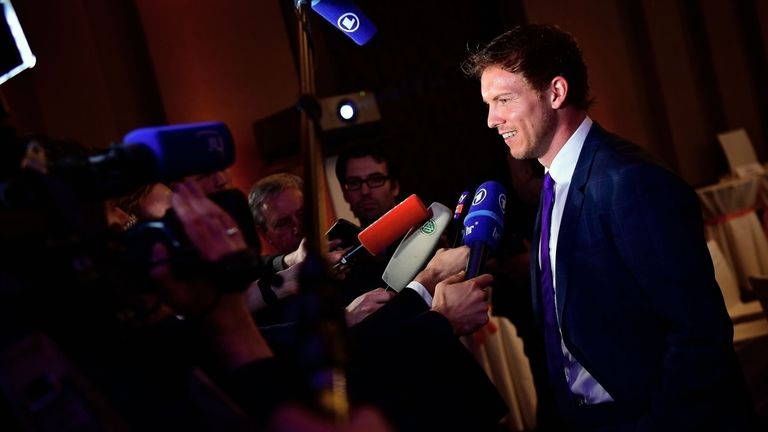 That approach extends to all members of the playing staff, keeping those outside of the regular starting XI stimulated.
Midfielder Nadiem Amiri has impressed, but is also regularly involved in squad rotation, while striker Adam Szalai, once written off at Hoffenheim, is now playing a vital role from the bench as he competes with Andrej Kramaric, Mark Uth, Marco Terrazzino and Sandro Wagner. Wagner, another rejuvenated figure, has been particularly impressive.
"The key is to treat reserve players like any others," Nagelsmann said earlier this year, and the balance between continuity and competition seems to have been struck.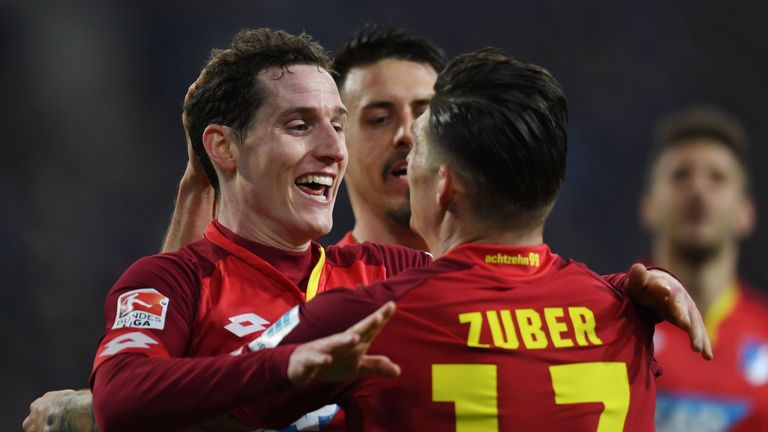 Bavarian-born and a boyhood Bayern fan, Nagelsmann's favourite player growing up was Mehmet Scholl, the intelligent, versatile German who could play all across the midfield.
It may come as no surprise, then, that Nagelsmann's Hoffenheim change set-up constantly, going from a back three to a back four to a back five, and often mid-game.
In their 1-0 victory over Bayern a fortnight ago, Nagelsmann's side went for a back three with Sebastian Rudy holding, frustrating the German champions with a high pressing line
Rudy was so impressive before the turn of the year that Bayern signed him, alongside Hoffenheim defender Niklas Sule, for the summer ahead.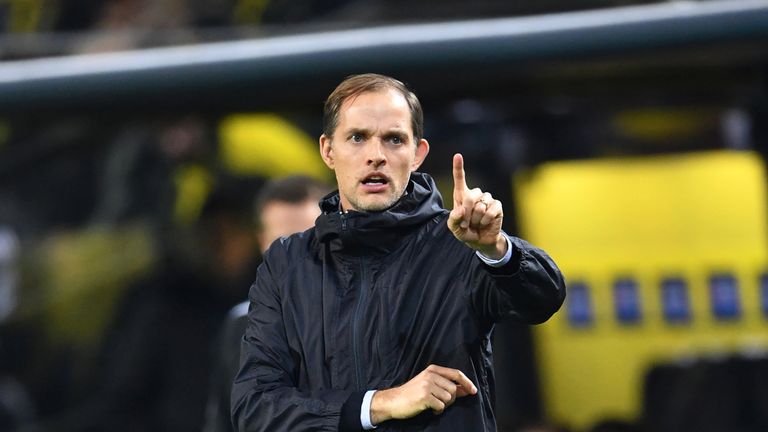 Of course, it's not the first time Bayern have flexed their muscles and fed on other Bundesliga sides. As with any promising young player or manager, the narrative inevitably turns to the future. Are clubs - including Bayern - looking at Nagelsmann? And when is the right time to step up to the next challenge?
"Concerning his future, he'd like to go to a bigger club at some point," Harter says. "He's only 29, so he can be a manager for the next 40 years. He's not going to stay at Hoffenheim that long, but he'll definitely be there next season.
"There are rumours he could take over at Bayern at some point, but there are also rumours that Dortmund's Thomas Tuchel or Red Bull Leipzig's Ralph Hasenhuttl could get the job.
"Nagelsmann joked about it recently, saying he's been in touch with both Tuchel and Hasenhuttl, and that they discussed who will be the manager and who will be the assistant.
"He is very talented, very ambitious and very young. I'm sure we will see him at a bigger club one day."