Bundesliga: Bayern Munich appoint Michael Reschke as new technical director
Bayern Munich have appointed Michael Reschke as their new technical director, the Bundesliga champions have announced.
Last Updated: 05/06/14 11:52am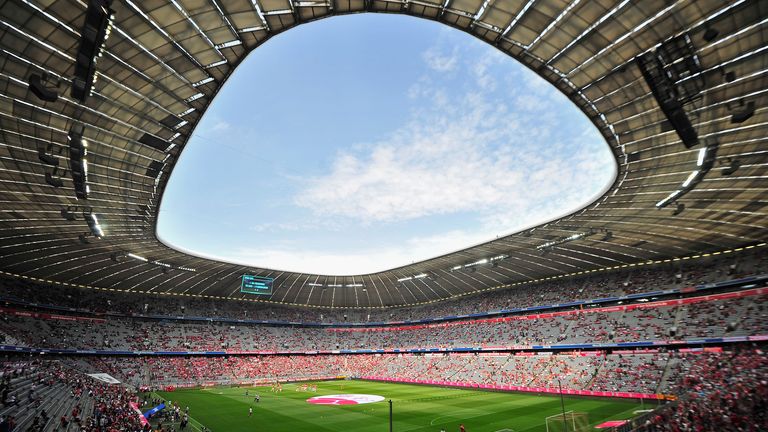 The 56-year-old has joined from rivals Bayer Leverkusen, where he had been working in recent years as general manager. Reschke will report to director of sport Matthias Sammer.
Reschke had spent a total of 35 years with Leverkusen in various roles and will now provide support to Sammer, who has welcomed his appointment.
"I'm delighted that Michael Reschke will be strengthening us," Sammer said. "I have known him and respected him for a very, very long time.
"It was my expressed desire to create this new position at Bayern Munich and for Michael Reschke to fill it.
"I know that we are gaining an expert colleague and I'm looking forward to working with him."
Reschke will assist Sammer in the areas of scouting and transfers, both for the first team and youth selections.
His place at Leverkusen will be taken by Jonas Boldt, who was previously in charge of their worldwide scouting, although they regret the loss of Reschke.
"He has worked for many years at Leverkusen and made a name for himself here," said Leverkusen's general manager Michael Schade.
"It was his wish to do something new and face up to a big challenge.
"Given his service to us, we did not want to stand in his way."