Bundesliga: Bayern Munich midfielder Xherdan Shaqiri has vented his frustration
Last Updated: 13/11/14 10:18am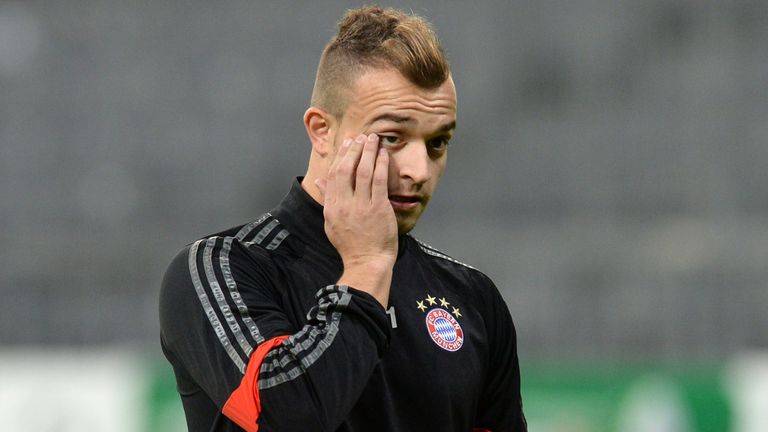 Bayern Munich midfielder Xherdan Shaqiri has vented his frustration at his lack of playing time in the Bundesliga, saying he will once again seek talks with the club this winter.
Shaqiri tried to leave Bayern in the summer when he was already unhappy with his opportunities, but he was told to stay.
With little changing since then, the Switzerland international admits he may have to be more forceful in the next round of talks.
"Of course I want to be playing more," he told Switzerland's Blick newspaper. "I wanted a move in the summer, of course, but the club made their decision and I've just got to live with it.
"I just felt after the World Cup that it would be better for me to try something new.
"I thought about moving and I had lots of enquiries, but Bayern decided that I had to stay and you can't do much about that as a player."
Shaqiri is contracted to the record German champions until 2016 but the chances of him fulfilling that contract look slim.
"Everybody knows I want to be playing more," added the 23-year-old, who had several offers from clubs in Italy in the summer.
"I've got to speak with Bayern before anybody and we will sit down again this winter.
"I just get the impression I would never be a regular starter, not even if I score in every game."