Borussia Dortmund's Champions League tie against Monaco has been postponed after three explosions went off near the Dortmund team bus.
Dortmund defender Marc Bartra was taken to hospital after he was injured in the incident, which police are treating as an "attack with serious explosives".
Bartra, a Spain international defender, is having surgery on a broken bone in his hand.
The explosions occurred shortly after 6pm BST while the vehicle was leaving the L'Arrivee Hotel and Spa and heading to the stadium for the quarter-final tie, which has been postponed until 5.45pm BST on Wednesday.
A Dortmund police statement read: "According to first findings, the police assumes this was an attack with serious explosives.
"The explosives may have been hidden in a hedge near a parking lot."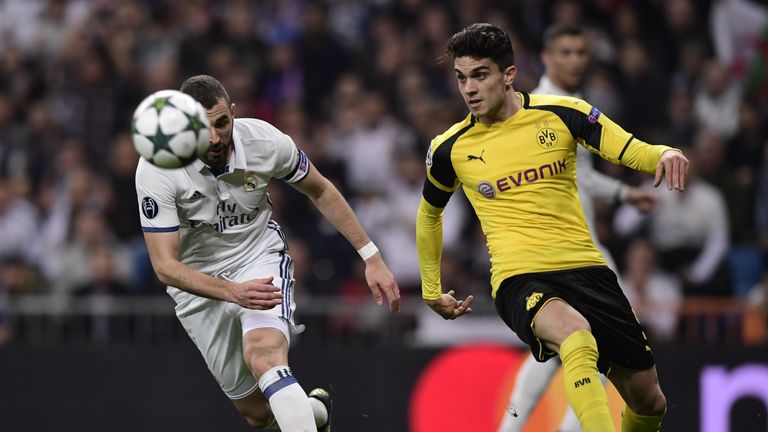 The police said the incident happened on Wittbraeucker Strasse, around 10 kilometres (six miles) from the Dortmund stadium Signal Iduna Park.
In the aftermath of the explosions, the Dortmund team was taken back to the team hotel.
Dortmund's CEO Hans-Joachim Watzke said: "There has been an attack with explosives on the team bus.
"The whole team is in a state of shock, you can't get pictures like that out of your head.
"I hope the team will be in a position to be able to compete tomorrow on the pitch. In a crisis situation like this, Borussia pulls together."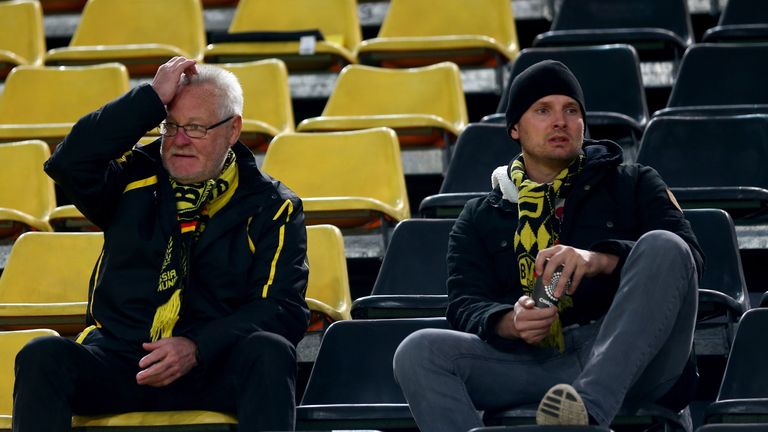 Regarding the postponement of the match, UEFA said: "This decision was made after a meeting held at the Westfalenstadion between UEFA, representatives of the two clubs and local authorities."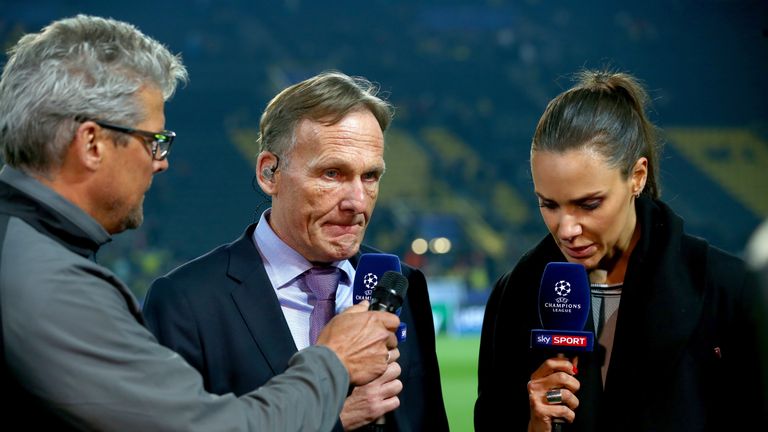 With the 80,000-capacity stadium filling up just before the scheduled kick-off time, fans were told to stay in the ground until police signalled it was safe for them to leave.
And Monaco fans inside the stadium showed their solidarity with their rivals' by chanting "Dortmund! Dortmund!"
UEFA president Aleksander Ceferin said: "I was deeply disturbed by the explosions which occurred tonight in Dortmund.
"The decision taken to postpone the UEFA Champions League match between Borussia Dortmund and AS Monaco was the correct one, since we must always prioritise the safety and security of all fans, team officials and players.
"I would like to express my sincere gratitude to the representatives of the two clubs, the local authorities, and the supporters for their cooperation on the ground."