Bundesliga: Mats Hummels at a loss to explain why Borussia Dortmund are in such a rut
Last Updated: 26/10/14 10:00am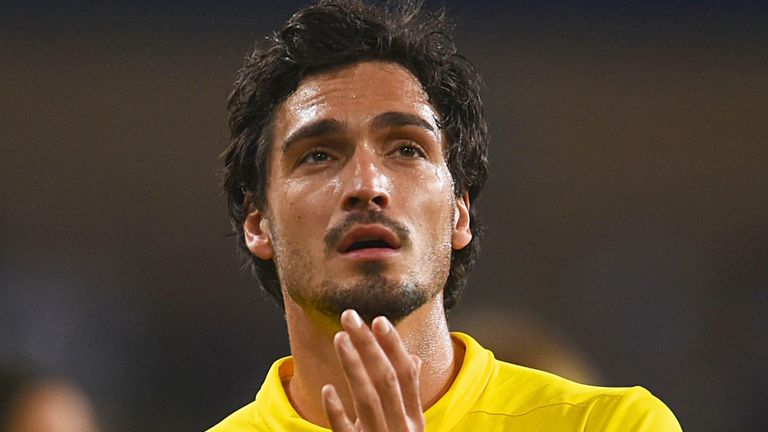 Borussia Dortmund defender Mats Hummels admitted "everything that can go wrong is going wrong" at the moment as he struggled to find an explanation for his side's third home defeat of the Bundesliga season.
Dortmund were beaten 1-0 by Hannover on Saturday to sit just a point above the relegation zone, on only seven points after nine games.
In the Champions League, they have picked up nine points in just three matches, but they are finding it hard to carry that form onto the domestic scene.
"We've not been worse than any of our opponents, yet we're still losing one game after the other," Hummels said on his club's website.
"This is currently a really, really difficult phase in which in the Bundesliga everything that can go wrong is going wrong.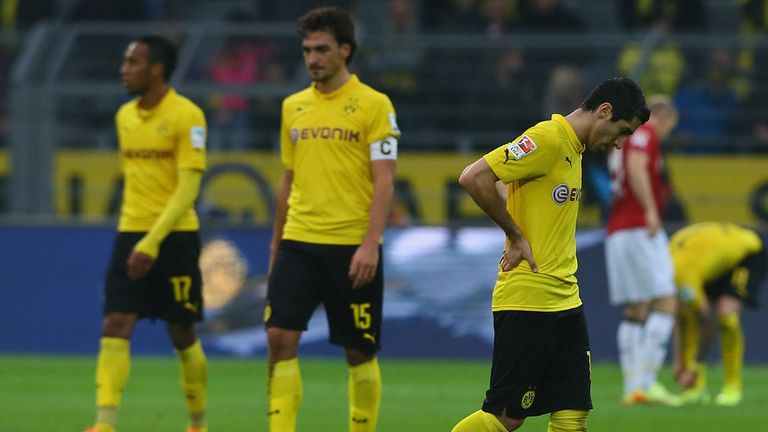 "It's slowly starting to get really difficult to find explanations."
According to coach Jurgen Klopp, Dortmund could not expect to create more chances than they are doing, but he accepted: "We're just not putting the ball in the back of the net."
Hummels added: "It doesn't get us anywhere to say we did not deserve this defeat. We had plenty of chances to make it 1-0 and we didn't manage it.
"Instead, our opponents score with their first or second shot on goal."
It is a worrying trend which has set in this season, and one they will be looking to eradicate before travelling to Bayern Munich next weekend and hosting high-flying Borussia Monchengladbach the week after.
"I think we could have beaten Hannover 3-0 or 4-0 if we took our chances, but we didn't and we lost," the Dortmund captain added.
"Now we've got two very tough opponents to come - the strongest sides this season - and these are going to be demanding challenges for us.
"But like I've said, no team we have faced yet have been better than us, yet here we are with just one point from our last six games. That's incredible."