Arsene Wenger cools Jack Wilshere expectations after Arsenal start
By James Walker-Roberts
Last Updated: 20/09/17 11:31pm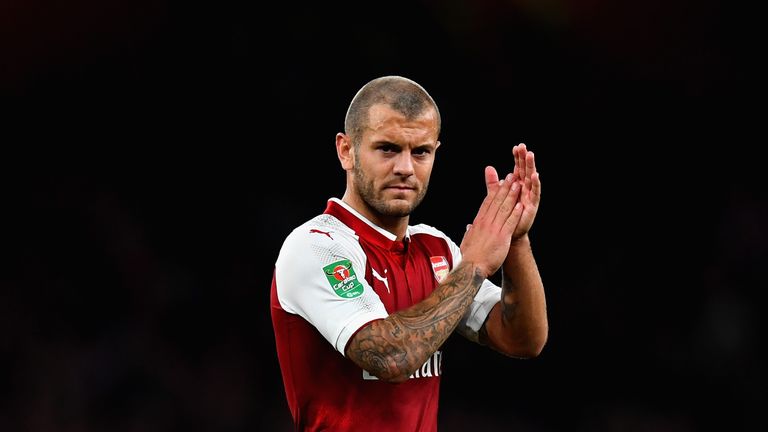 Arsene Wenger was keen to cool expectations over Jack Wilshere after the midfielder made his first start for the club in over a year on Wednesday.
Wilshere spent last season on loan at Bournemouth and has only recently returned from a broken leg.
He put in an encouraging display as Arsenal beat League One Doncaster 1-0 in the Carabao Cup, completing 90 minutes for the Gunners for the first time since September 2014.
But Arsenal boss Wenger was keen to "put this game into perspective".
"I wanted to leave him on to give him 90 minutes and overall I think it was an ideal game for him to gain confidence and fitness," he said.
"We'll see after that how he responds. Normally he's alright after the game.
"I think you have to put this game into perspective as well, it does not exactly have the intensity of a Premier League game. But it's important for him to build him up gradually."
Asked when Wilshere could start in the Premier League, Wenger said: "I don't know. I'll go game by game.
"We play next week three games - Monday, Thursday, Sunday - before the international break so I will have to make decisions to balance the team, to see who I play and where.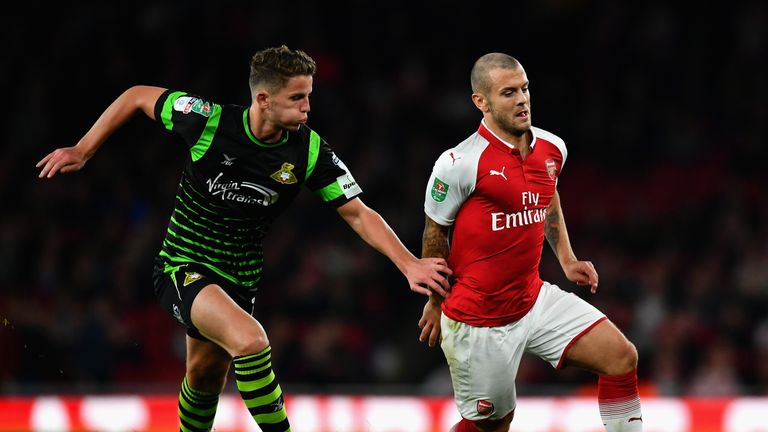 "For me now he's available to play, the decision I have to make is when to play him. But I think these kind of games he needs 90 minutes at that intensity and then he will soon be back. You see that in his movement, it is natural.
"After that, of course, everybody is looking at him because of course everybody expects him to come back to his best. I wish that as well."
Wilshere's contract is up at the end of the season, but Wenger refused to be drawn on the 25-year-old's future, saying: "Tonight is not the best moment to talk about that."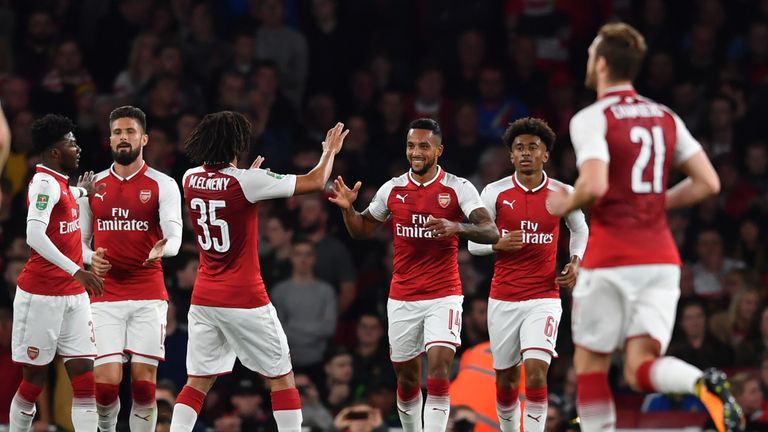 Darren Ferguson led Doncaster into the game on the back of just one win in Sky Bet League One so far this season.
But, after seeing his side hang on against Arsenal's early assault before pushing for a dramatic equaliser late on, Ferguson said he was "proud" of his players.
"In a cup match you need a bit of luck but it was a fantastic learning curve in terms of concentration for my players." he said.
"When you are a lower league team playing a team from the top level the opening 20 minutes can be difficult and I felt we were getting through that when Walcott scored.
"We created chances - the deflected shot and the one that hit the bar - and we stayed in the game for as long as we could."