Kepa Arrizabalaga will not face FA action over 'no injury' claim
By Sky Sports News
Last Updated: 25/02/19 1:09pm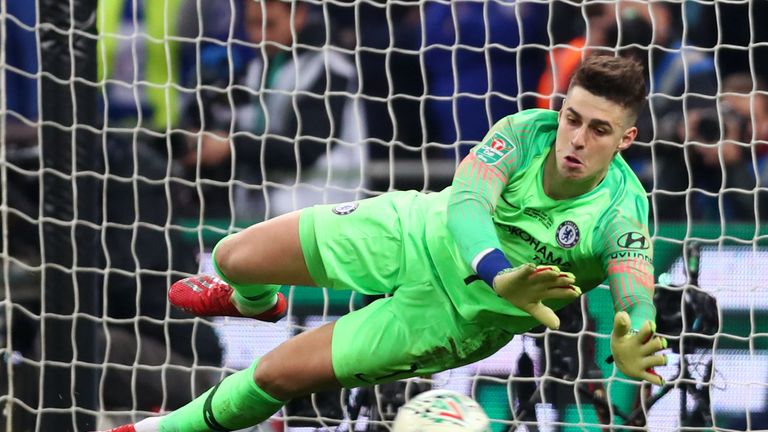 The FA will take no action against Kepa Arrizabalaga in relation to a comment he made after the Carabao Cup final.
The Chelsea goalkeeper suggested he was not injured towards the end of extra-time, but was slowing the game so his team-mates could "draw breath".
Kepa refused to be substituted in the defeat to Manchester City in the Wembley final, with Willy Caballero waiting on the touchline to replace him, much to manager Maurizio Sarri's anger.
But in trying to explain his actions, Kapa inadvertently admitted to an act that could be classed as unsporting behaviour but which the FA has decided not to act upon.
Speaking after the game, the Spaniard said: "I thought the bench felt I couldn't continue, because it was the second time I'd gone to ground.
"It was extra-time. We'd run a lot so [going to ground] was also a way of stopping the match.
"We'd had a few moments suffering, defending, so it was to stop the match and for the team to draw breath and not a moment where I was saying I couldn't continue."