Pep Guardiola says Man City must be ready for Lionel Messi in Barcelona clash
By Allan Valente
Last Updated: 30/10/16 3:30pm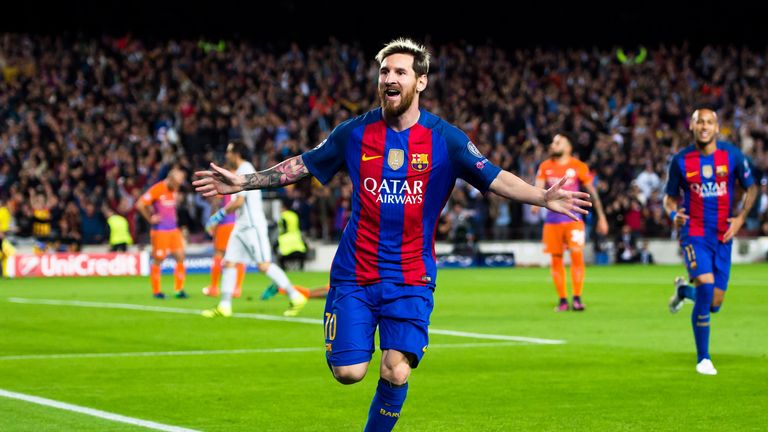 Pep Guardiola hopes his players are more prepared for the "X-ray" awareness of Lionel Messi when Manchester City meet Barcelona again in the Champions League.
The five-time Ballon d'Or winner opened the scoring when the sides met in the Nou Camp recently and at times appeared to be strolling around the pitch but Guardiola believes this is when Messi is at his most dangerous, making use of his understanding of the space around him.
That proved to be the case in Catalonia, with the 29-year-old grabbing a hat-trick in a 4-0 win and Guardiola has warned his City players to take heed ahead of the return match at the Etihad on Tuesday night.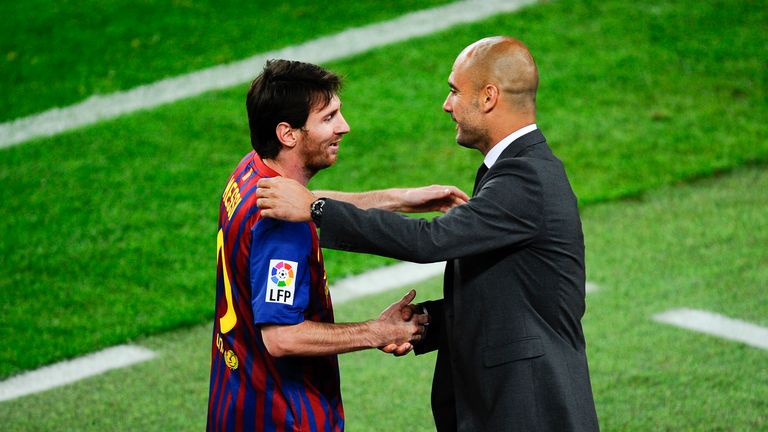 "Messi spends the match making a mental X-ray of every space, every moment," Guardiola said of the player he managed at Barcelona for four years.
"It looks like he's walking. It seems like he is alone - detached. Or when he sees the defenders are watching him, he will wander off into a space of his own.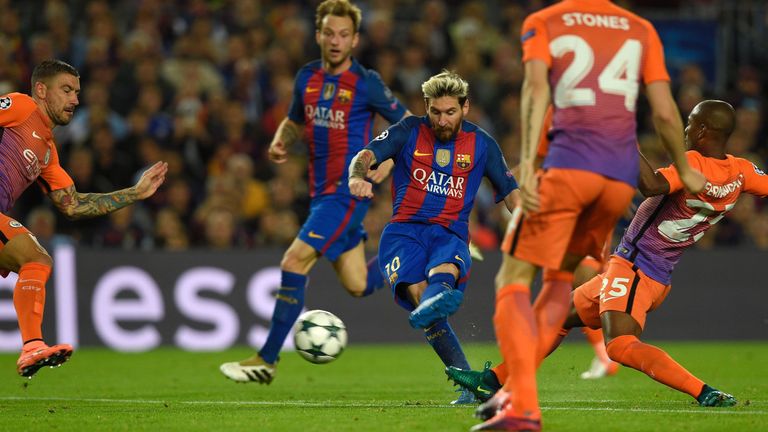 "It looks like he's just ambling around and maybe he's the guy who runs least in the Spanish league but, boy, when that ball reaches him he knows the complete time-space X-ray of who is where. Then... pow!"
After picking up only one point from their last two Champions League games away at Celtic and Barcelona, City need a positive result. Borussia Monchengladbach could leapfrog Guardiola's side into second spot if they beat Celtic at home and City still have to go to Germany.
Guardiola made the surprise decision to leave Sergio Aguero out at the Nou Camp for tactical reasons but he underlined his importance to City with two goals in the 4-0 win at West Brom and the manager revealed the Argentina international will start against Barcelona this time.
"I think so. But I'm not going to tell you in which position he's going to play!" joked Guardiola, who then went on to explain why Aguero did not start in Spain.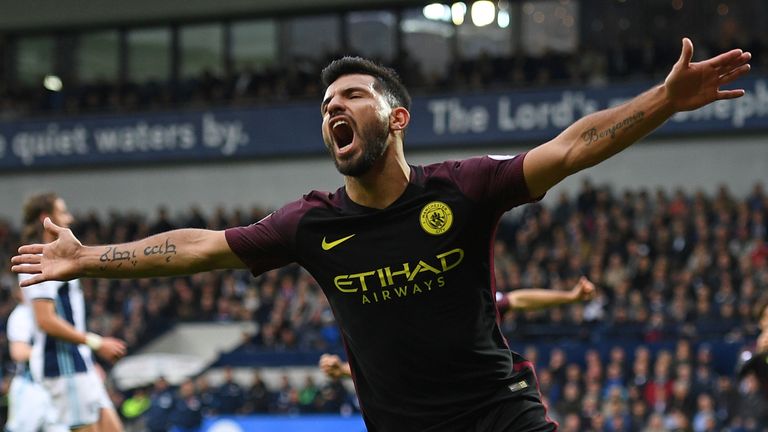 "I have already said I thought to play one more man in the middle," he said. "I wanted more control and I decided I wanted players to arrive in the box, not stay in the box, that's the reason why. It was a tactical decision."